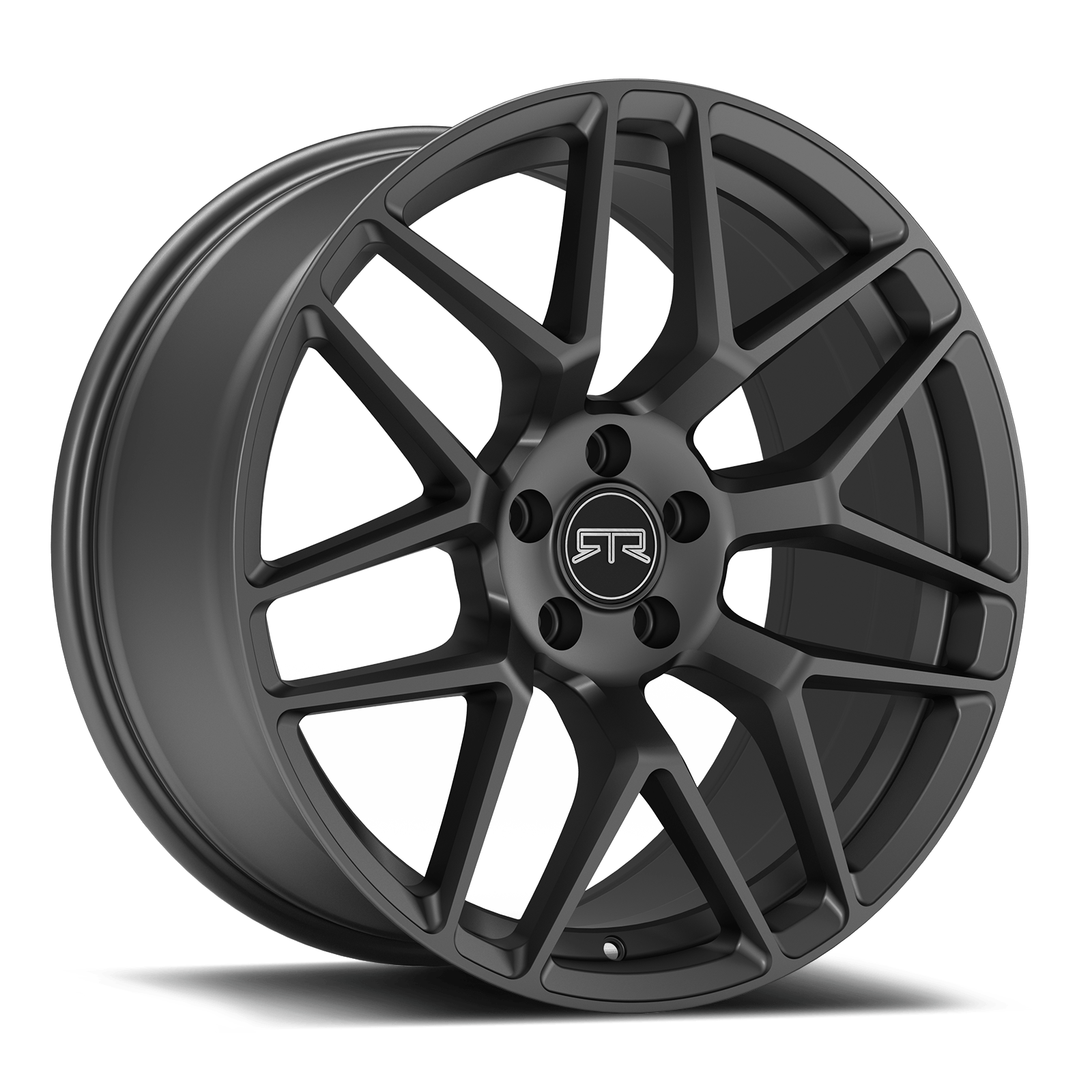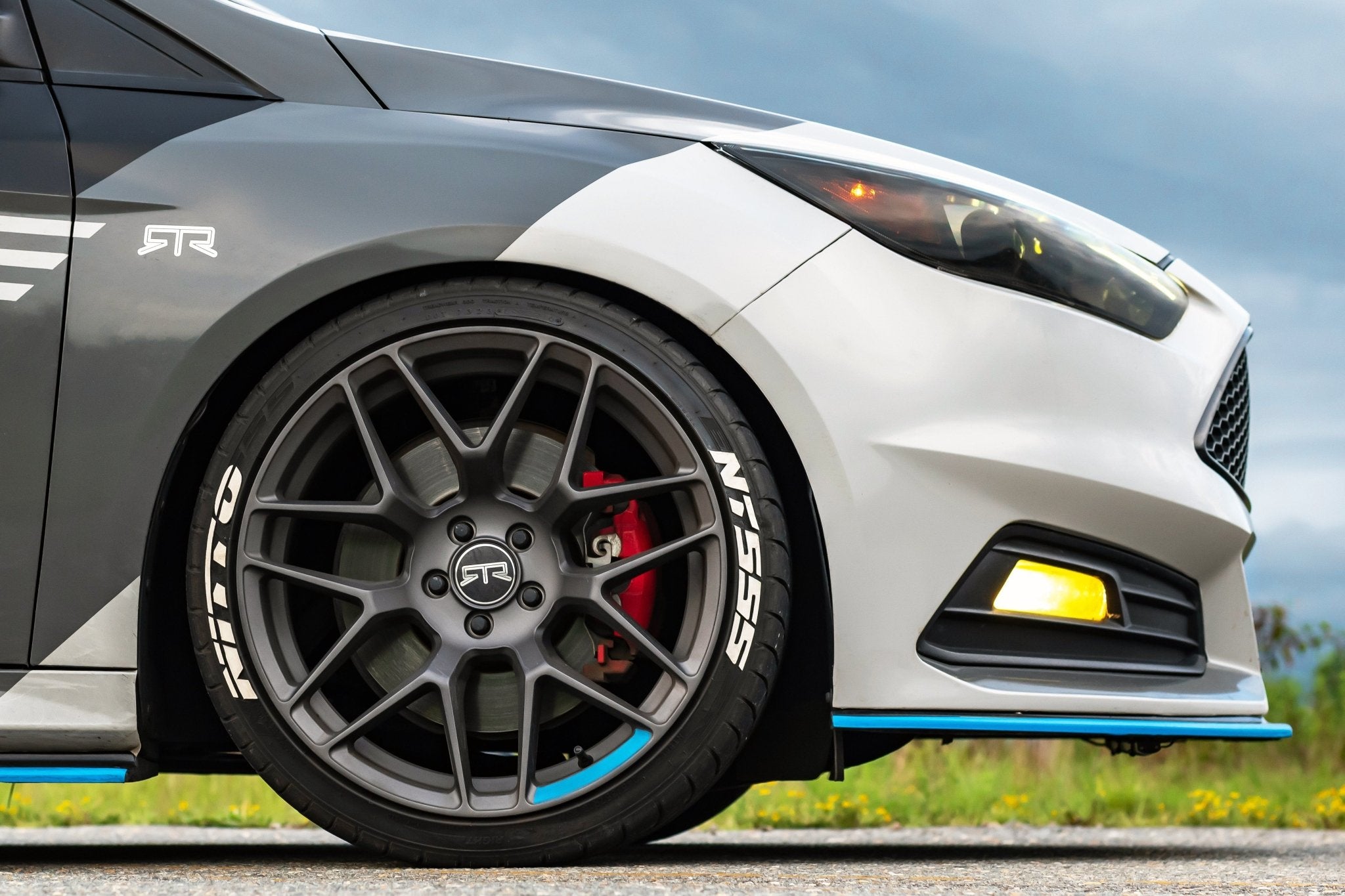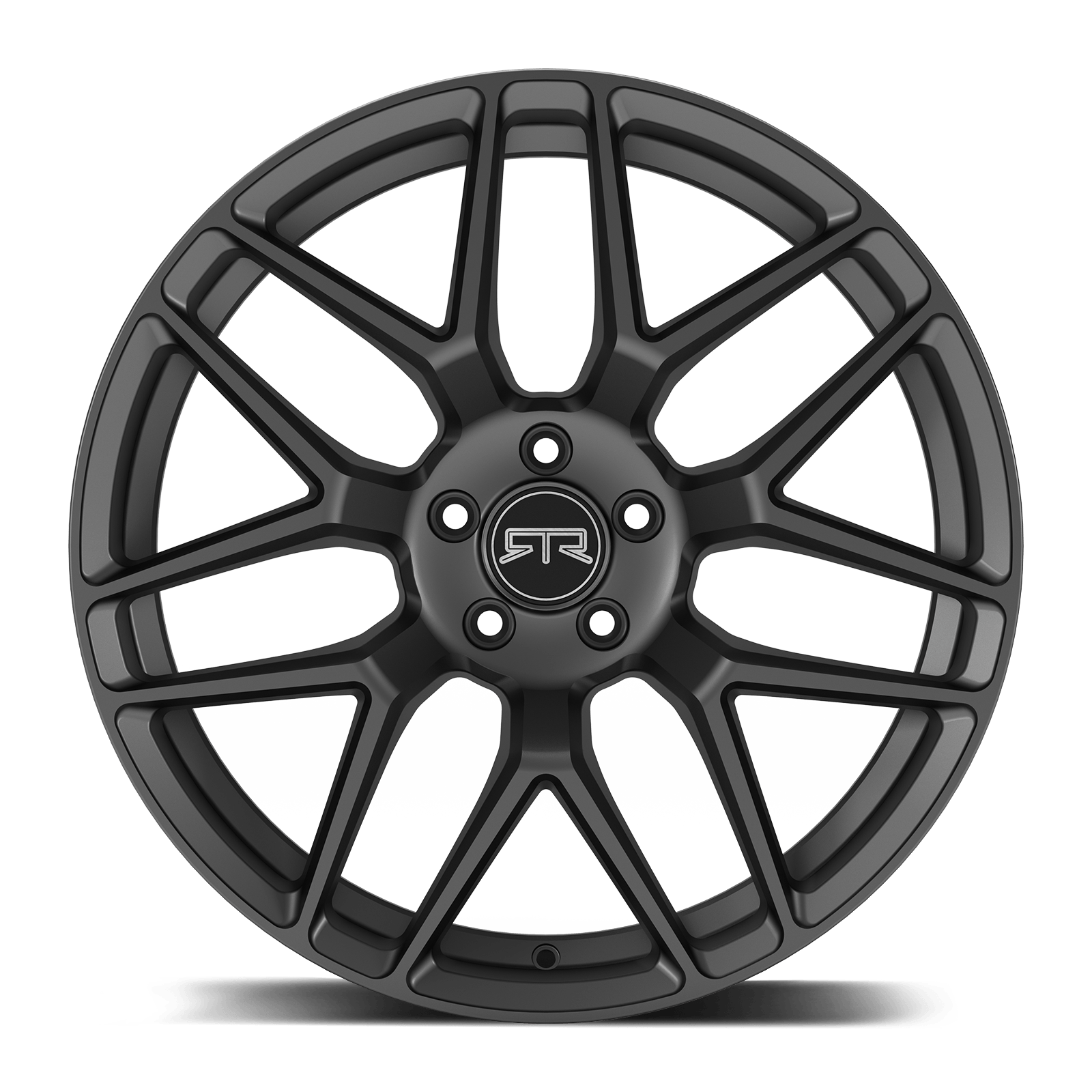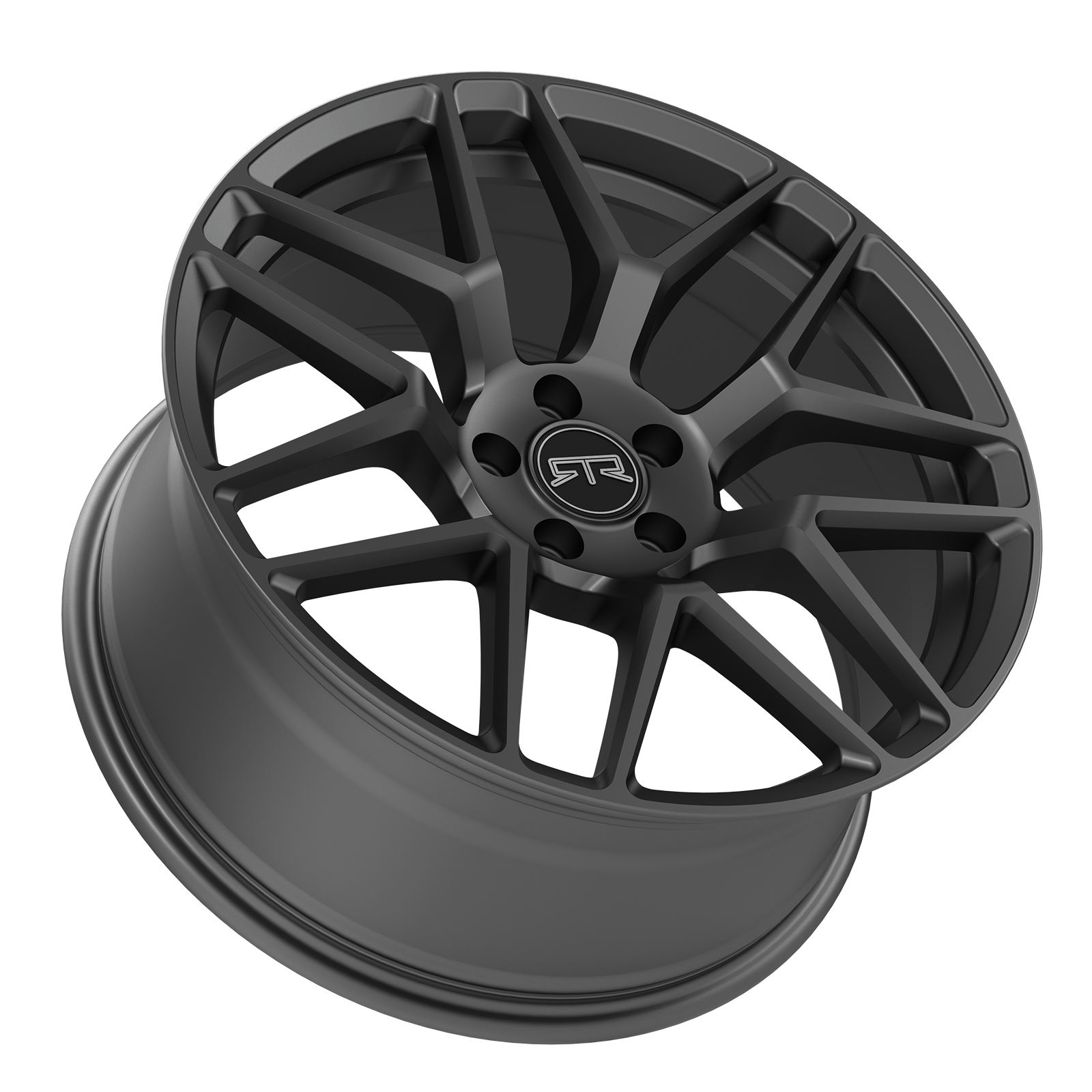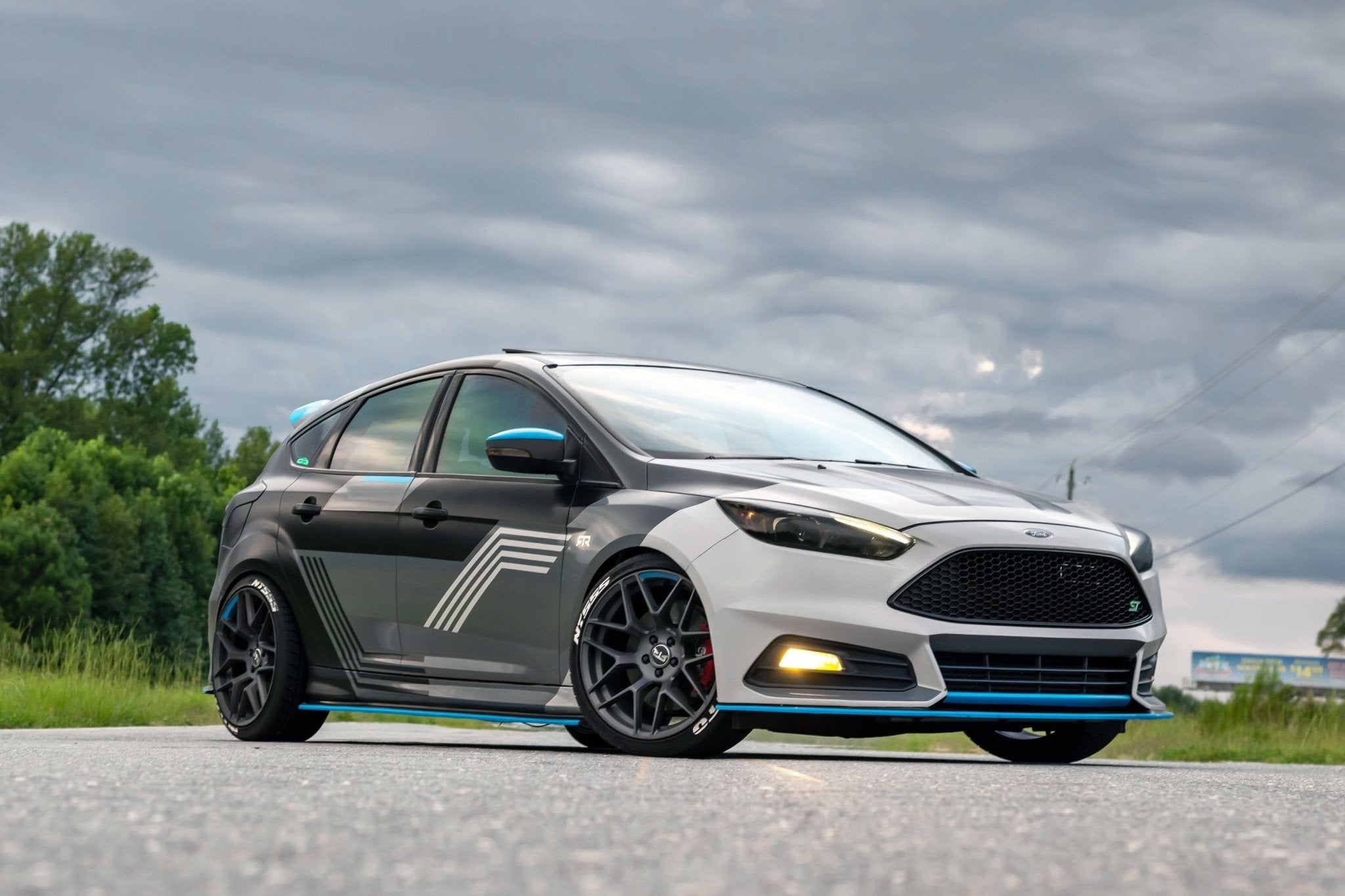 RTR Tech 7 Focus Wheel
Redefining the Definition of Performance.
Product Information
Focus RTR Tech 7 Wheel

 - RTR Signature Modern Aggressive Styling



Priced Per Wheel
Fits 2013 and Up Focus with 5 x 108 Bolt Pattern
Hub-centric design
Available in 19x9.5 +38 Offset ONLY
Available in both Satin Black and Satin Charcoal.
The RTR Focus Wheel Is A Very Aggressive Fitment For The Vehicle And Requires Additional Work To Be Successful. 
Flow Forming Technology - Manufactured for weight savings and strength.
OEM Lug nuts not compatible, use of Tuner Style Lugnuts Recommended
Weight: 27.1 lbs

Due to the oversized fitment of this wheel, the vibration damper on the front struts must be removed.  
Focus RTR Tech 7
A set of Focus RTR Tech 7 Wheels are a great way to add a sporty race-inspired appearance to your 2013 and Up Focus. Designed and developed by Vaughn Gittin Jr. the Tech 7 Wheel features a unique split y-spoke design that is perfectly suited for the Focus. Focus RTR Tech 7 Wheels look awesome tearing up the track or when just sitting still.
Flow Formed
Flow-Forming is a unique casting and forming process that results in a wheel that is similar in strength to that of a forged wheel. The wheel is the first low-pressure cast in aluminum and is rapidly cooled to enhance its elastic strength and durability. The casting is then placed in a special flow forming tool that heats the wheel while rollers press against the barrel to pull the rim into its final width and shape. This "stretching" process improves the grain structure of the aluminum making the wheel much stronger and lighter than a standard cast aluminum wheel.
Gloss Black Finish
RTR Tech 7 Wheels are completed in a high-quality gloss black powder-coated finish for an aggressive appearance that everyone will be envious of. The finish of this RTR Wheel is tough enough to defend against the hazards of everyday driving. Including road chips and pitting for many years of head-turning and tire burning enjoyment.
Matte Charcoal Finish
Completed in a dark charcoal hue that is lighter than the standard "Henry Ford" black, this RTR Tech 7 Wheel features a durable matte powder coated finish for a stealthy appearance that is tough enough to stand up against the hazards of everyday driving. Including road chips and pitting for many years of tire burning enjoyment.
Required
The stock (13/16") lug nuts prove to be too large when used in conjunction with these wheels. RTR Vehicles recommends the use of Tuner Style Lugnuts
Recommended Upgrade
The RTR wheels do not come with TPMS sensors. RTR Vehicles recommends adding the TPMS sensors and the TPMS tool to sync the sensors.
Application
The 19x9.5 Focus RTR Tech 7 Wheel fits the front or rear of all 2013 and Up Focus with some modification. See below for details.
What's in the Box:
(1) Wheels
(1) Center Caps
Installation Time: (approx.) 30 Minutes Per Wheel
Difficulty Level: Mechanical expertise or professional installation required
*Disclaimer*
The RTR Focus wheel is a very aggressive fitment for the vehicle and requires additional work.  The wheels are not a direct fit. The front struts are equipped with rubber-mounted supplementary dampers and the damper to wheel clearance is .038 in. Wheel to strut body clearance is .453 in. You gain clearance by removing the upper sway bar links and removing the dampers.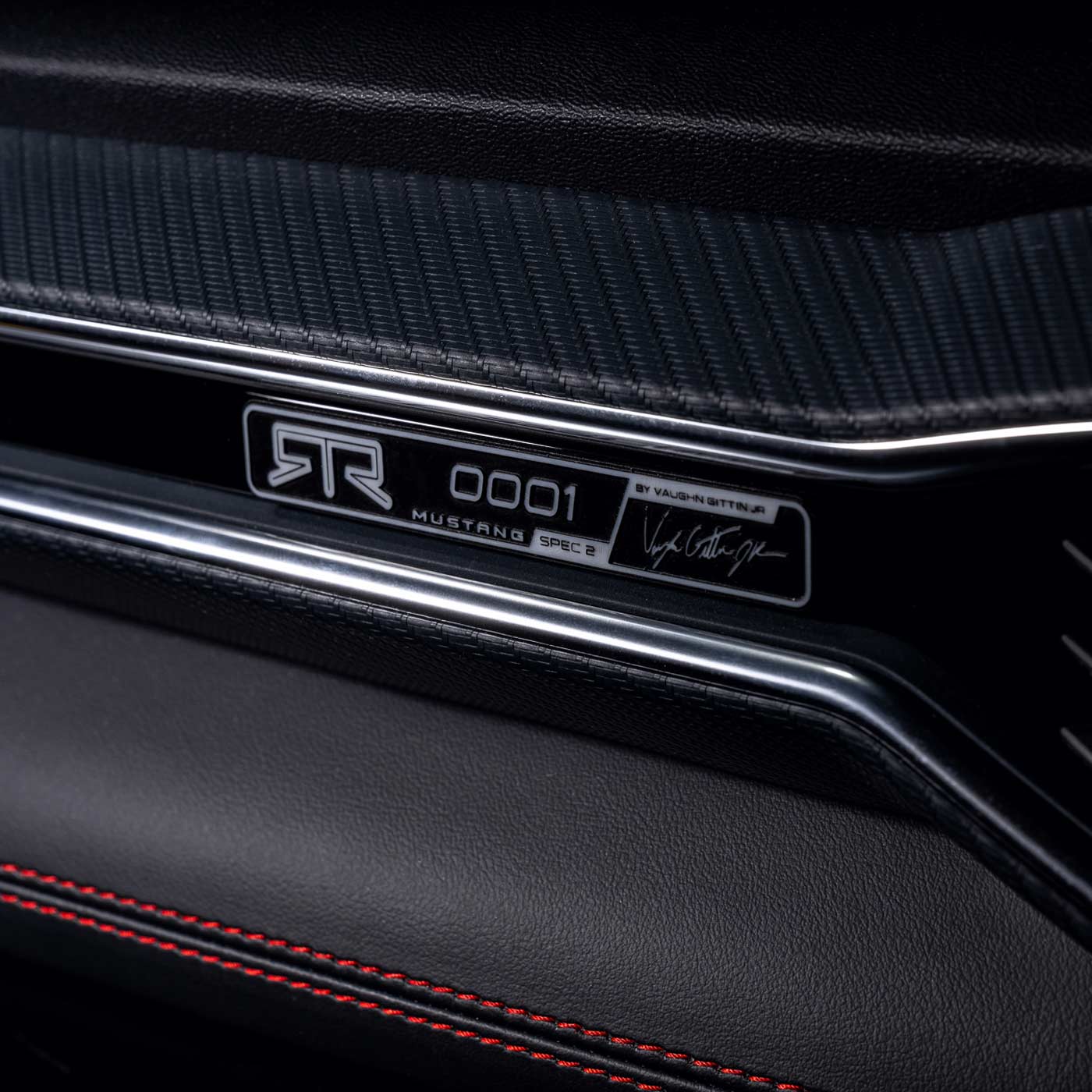 RTR Vehicles
AVAILABLE TO ALL. NOT FOR EVERYONE.
Here at RTR, we live by the phrase "Available to All, Not for Everyone" and we mean it. The team at RTR have designed and built very special parts–for very special enthusiasts–for over 10 years.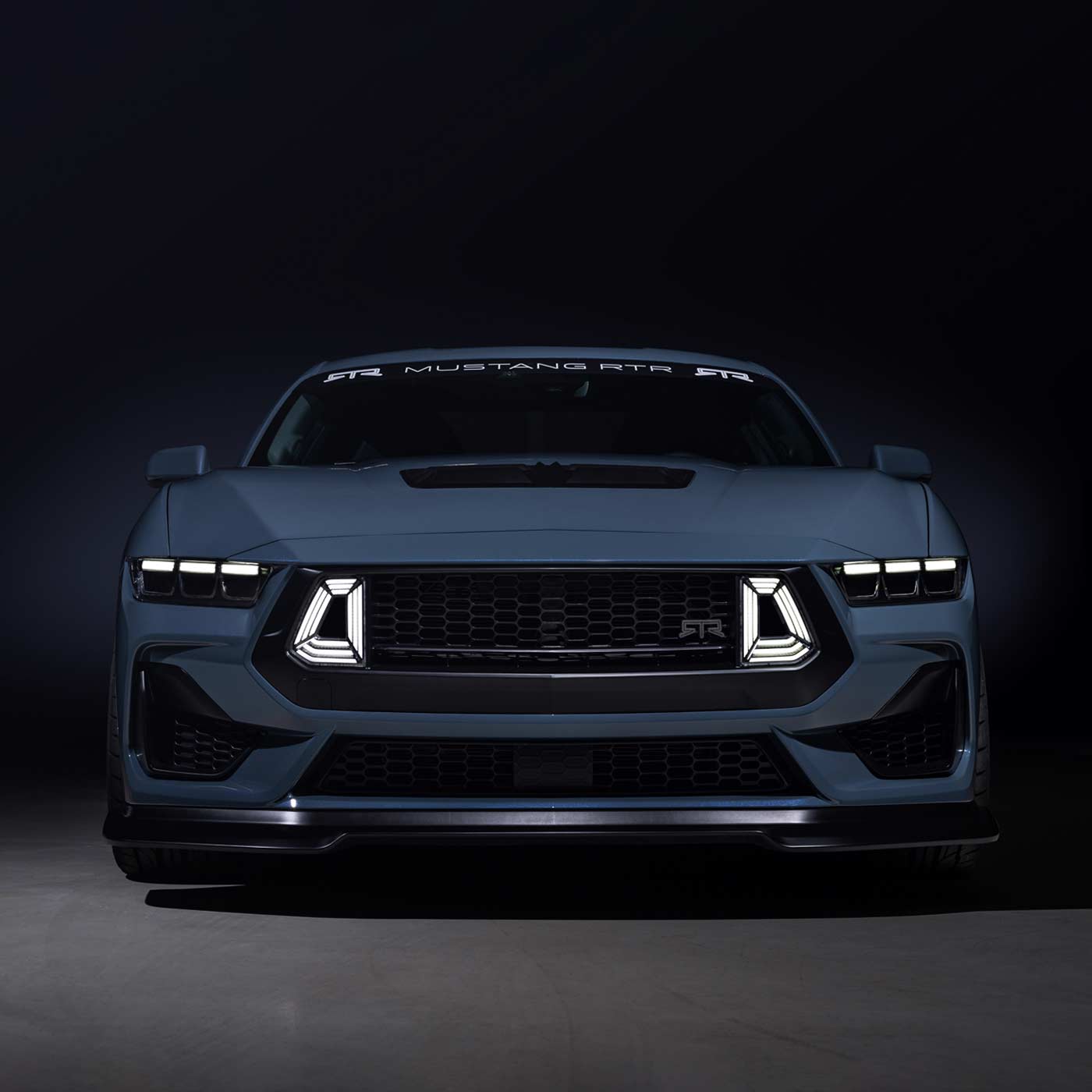 About RTR
REDEFINING THE DEFINITION OF PERFORMANCE.
Since 2010, RTR has worked to redefine the definition of performance, whether you're on the track, drifting, cruising backroads, drag racing, or just daily driving, RTR is about more than just driving–it's about the experience!