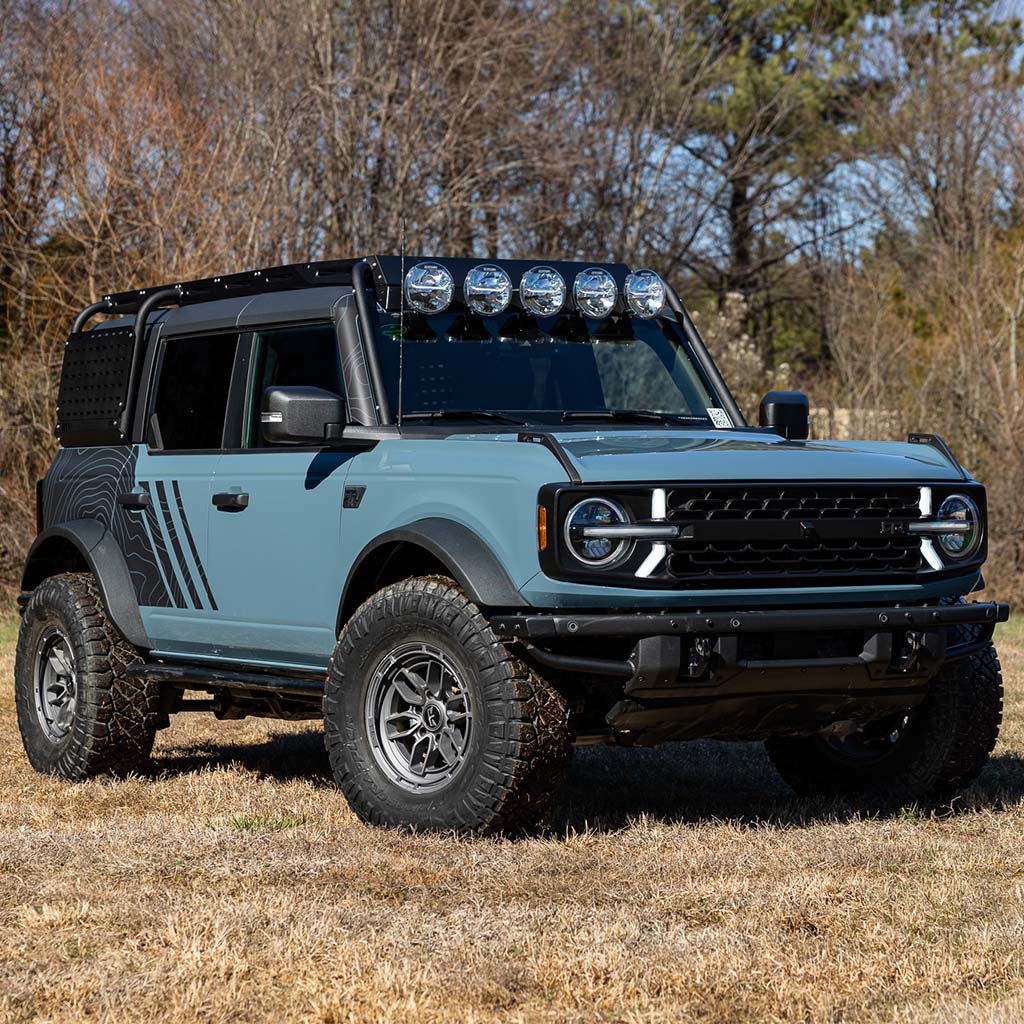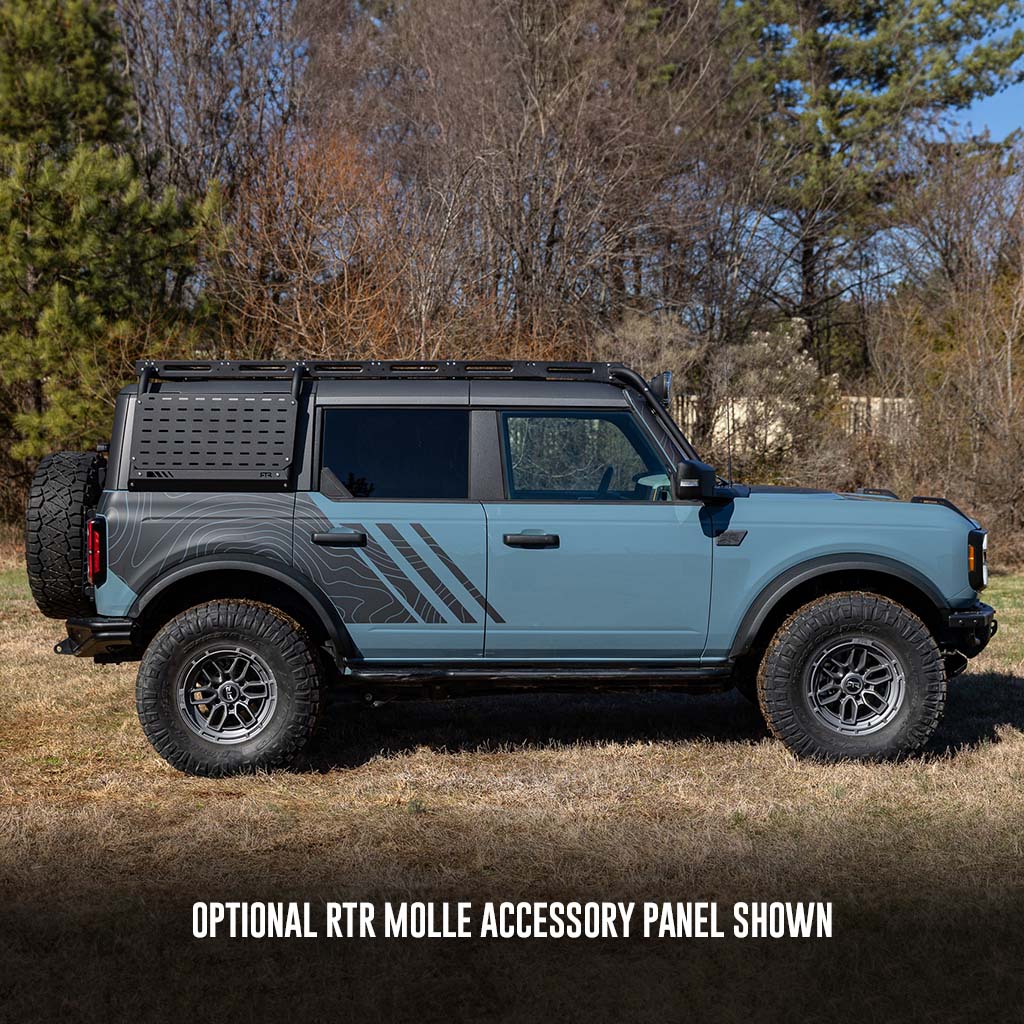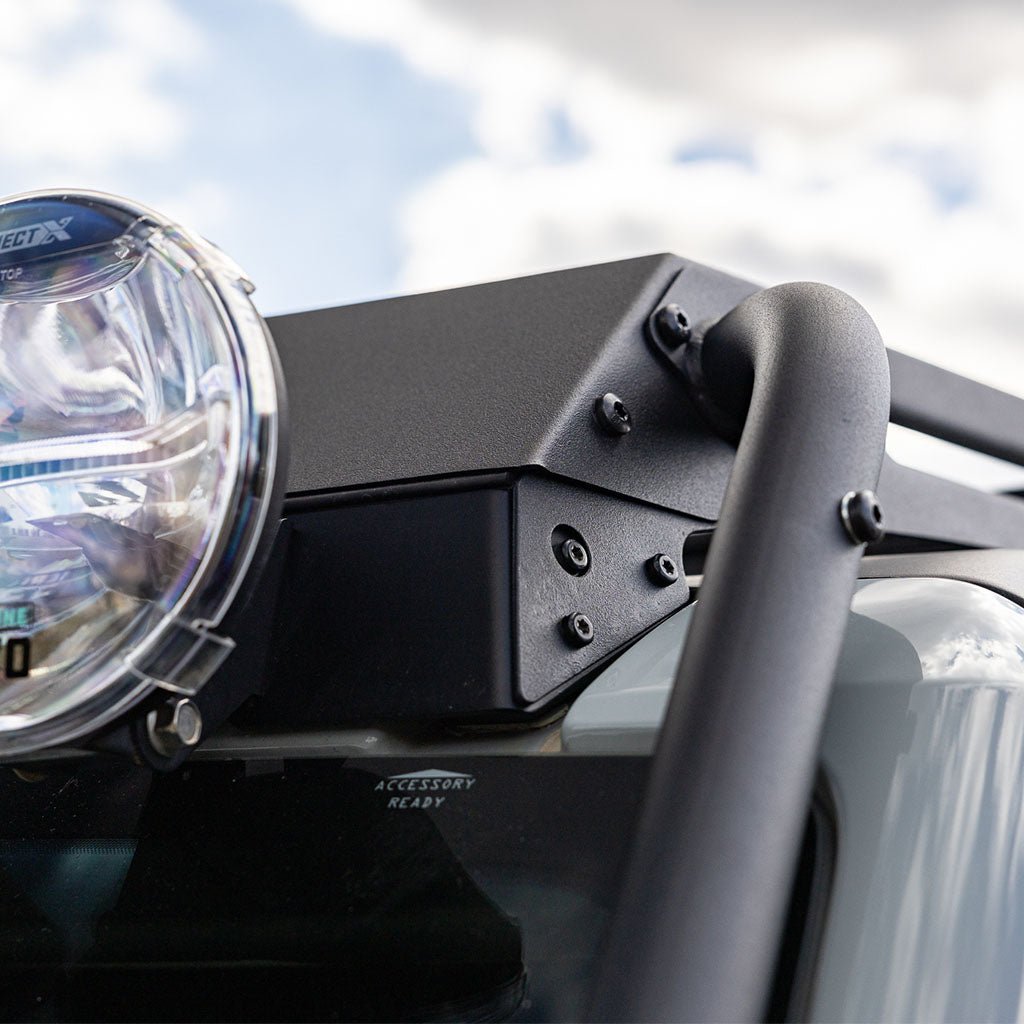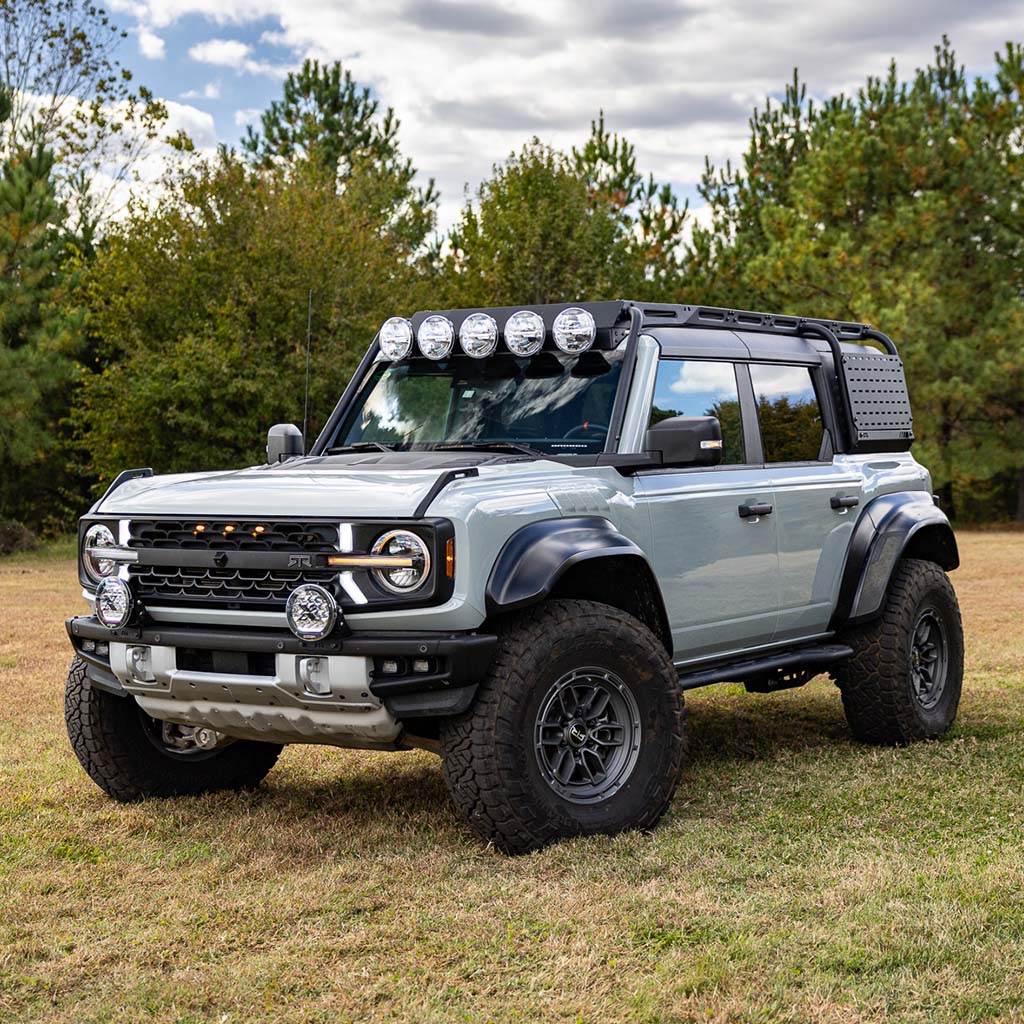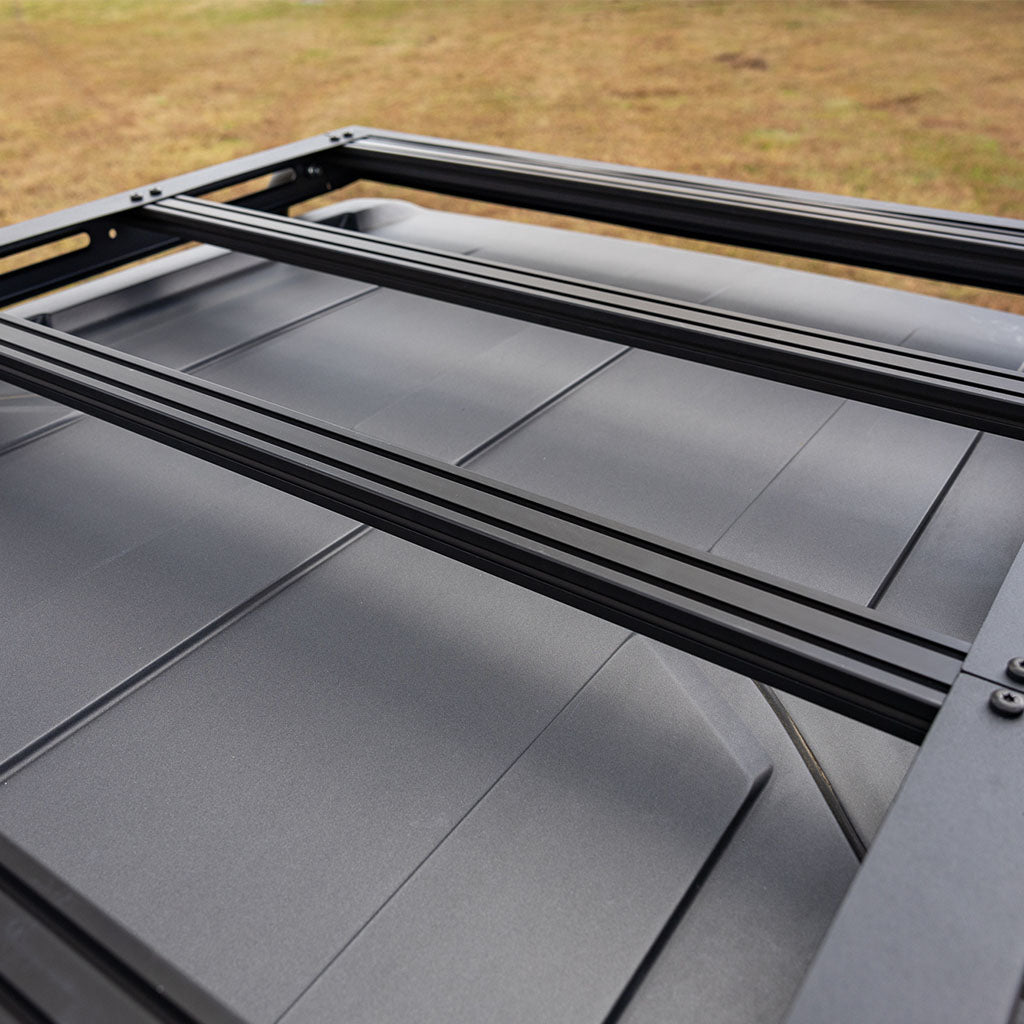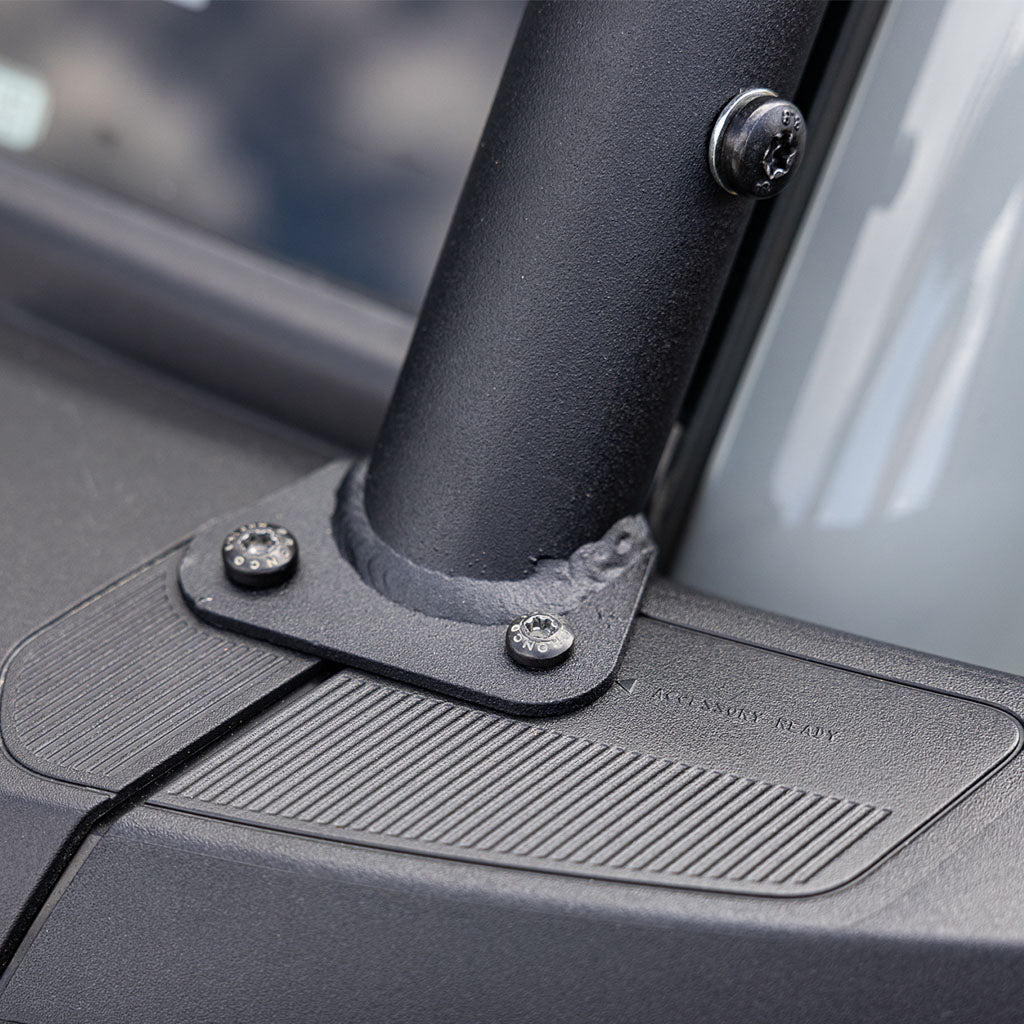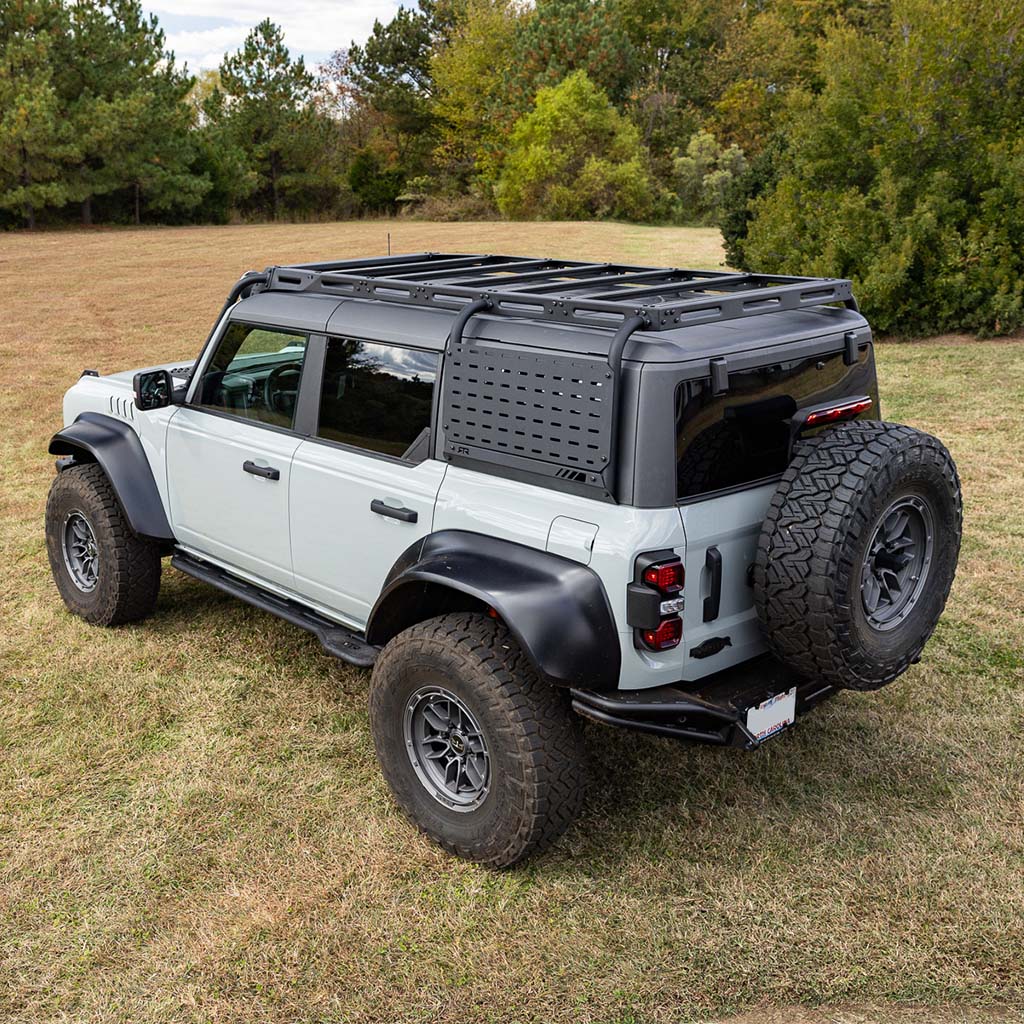 RTR Bronco Roof Rack (21+ Bronco, 22+ Bronco Raptor)
Redefining the Definition of Performance.
RTR Bronco Roof Rack (21+ Bronco, 22+ Bronco Raptor)
The RTR Bronco Roof Rack blends off-road capability and versatility in order to create the perfect platform for adventure. The RTR Roof Rack was designed to seamlessly integrate with any 4-door Bronco or Bronco Raptor and is compatible with either hardtop or soft top options.
The Roof Rack is constructed from constructed from formed steel plate, 1.75" OD steel tubes, and 30mmx60mm heavy-duty aluminum t-slot crossbars. The tubular steel is finished with a black powder coat and the t-slot cross bars are anodized with a black finish. With all of this, the overall height is only increased by 3.625 inches.
Optional Molle Accessory Side Panels can be added for an additional $250 each. They can be installed on each side of the RTR Bronco Roof Rack and feature numerous mounting locations for all of the accessories that you may need on your next adventure. The RTR Roof Racks integrated t-slot crossbars allow you to add rooftop tents, cargo boxes, or recreational outdoor equipment.
The RTR Bronco Roof Rack utilizes factory mounting locations to ensure rigidity and durability. Since we already designed the RTR Lightbar to utilize the factory accessory mounting points, our engineering team designed the Roof Rack to seamlessly integrate with the RTR Lightbar. You have the option to equip a plain RTR Light Bar or RTR Light Bar w/ PROJECT X Offroad FF.70 lights.
FITMENT GUIDE
| Year | Model |
| --- | --- |
| 2021+ | Ford® Bronco (4-Door Models) |
| 2022+ | Ford® Bronco Raptor |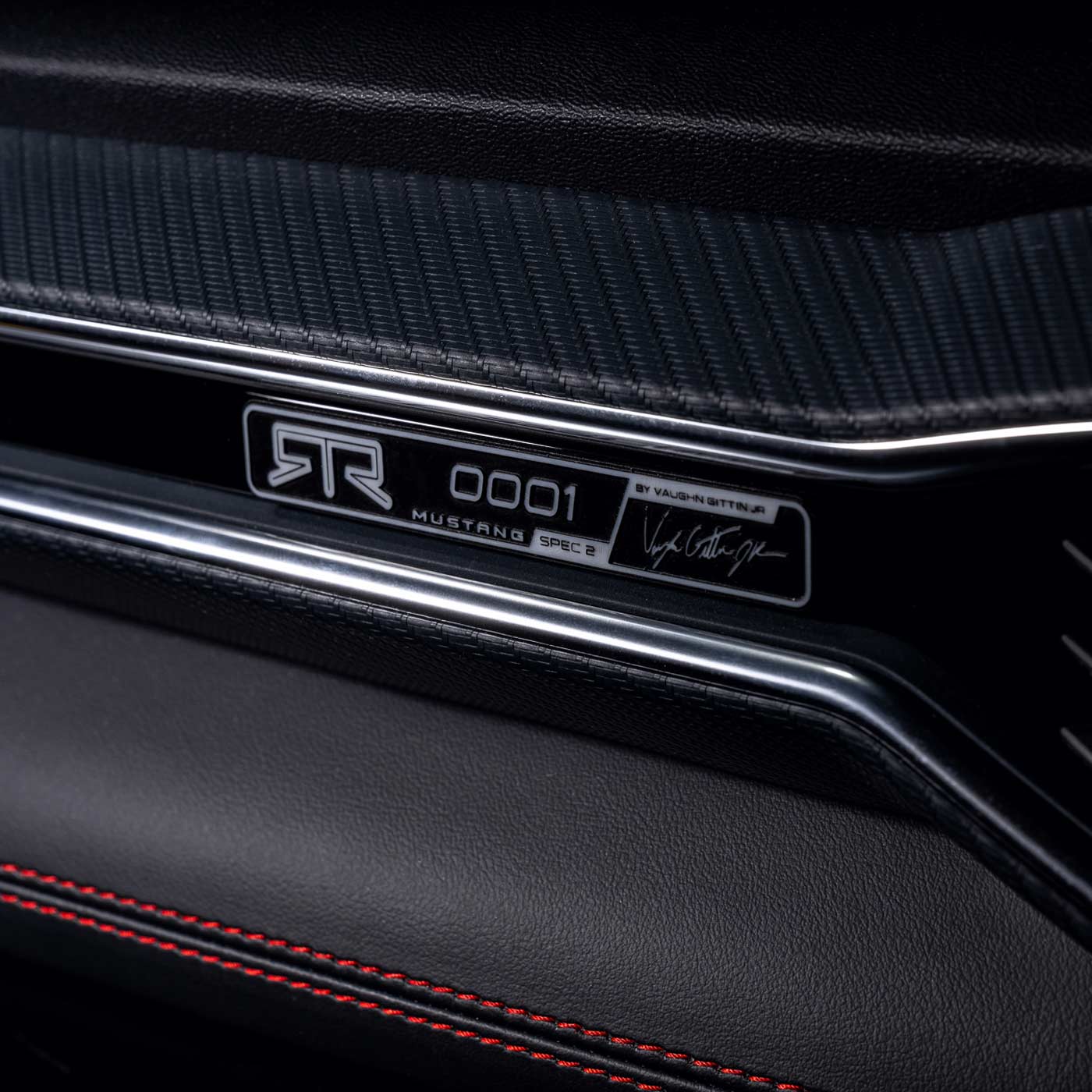 RTR Vehicles
AVAILABLE TO ALL. NOT FOR EVERYONE.
Here at RTR, we live by the phrase "Available to All, Not for Everyone" and we mean it. The team at RTR have designed and built very special parts–for very special enthusiasts–for over 10 years.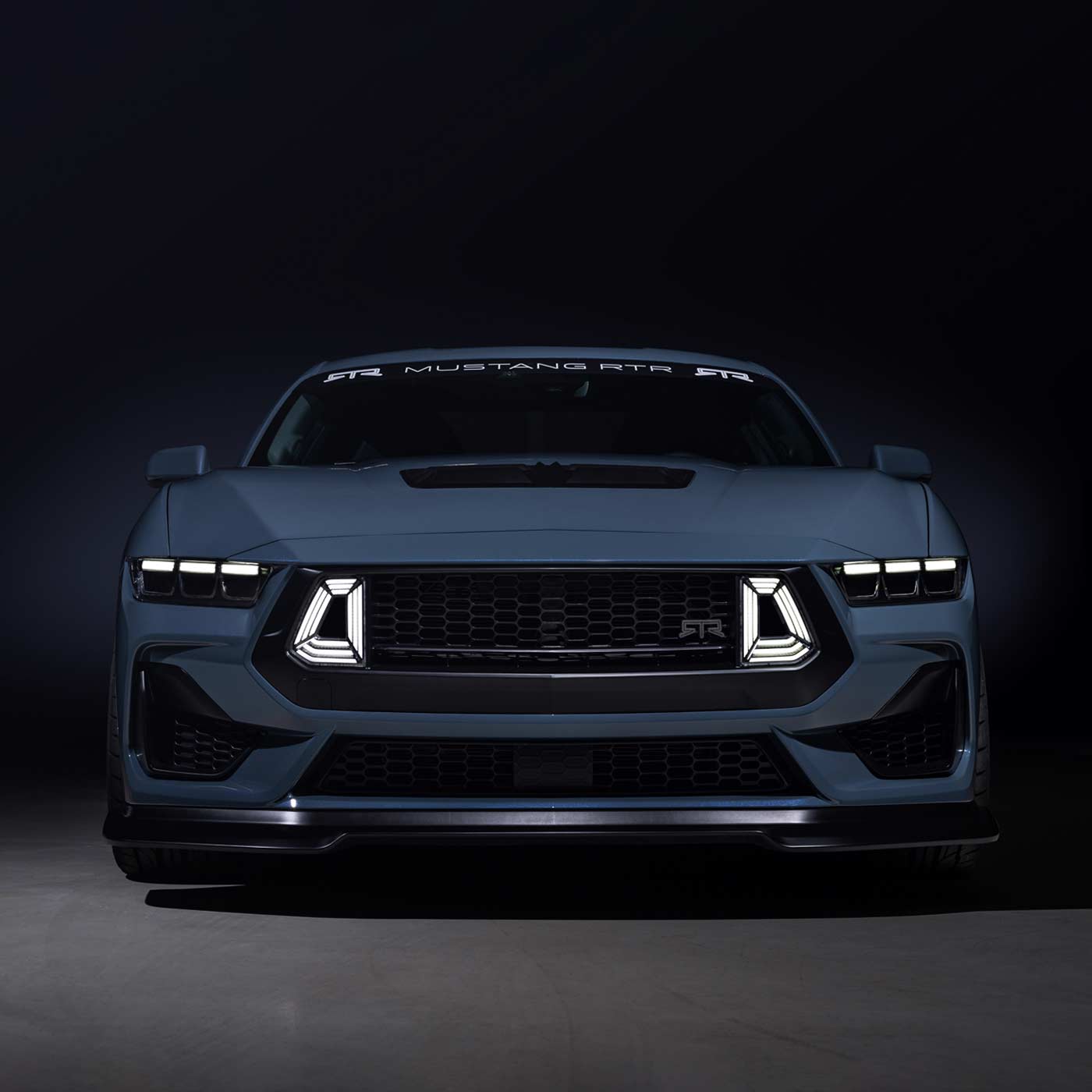 About RTR
REDEFINING THE DEFINITION OF PERFORMANCE.
Since 2010, RTR has worked to redefine the definition of performance, whether you're on the track, drifting, cruising backroads, drag racing, or just daily driving, RTR is about more than just driving–it's about the experience!