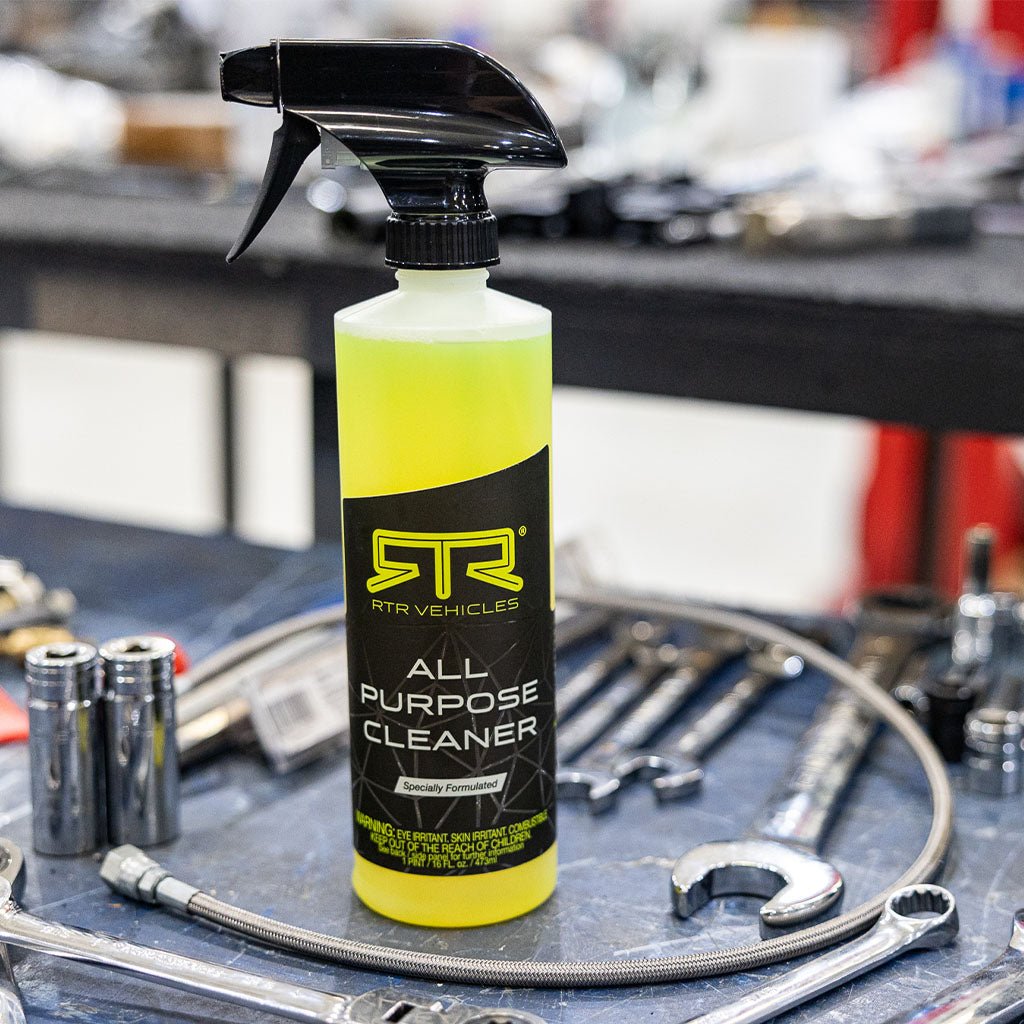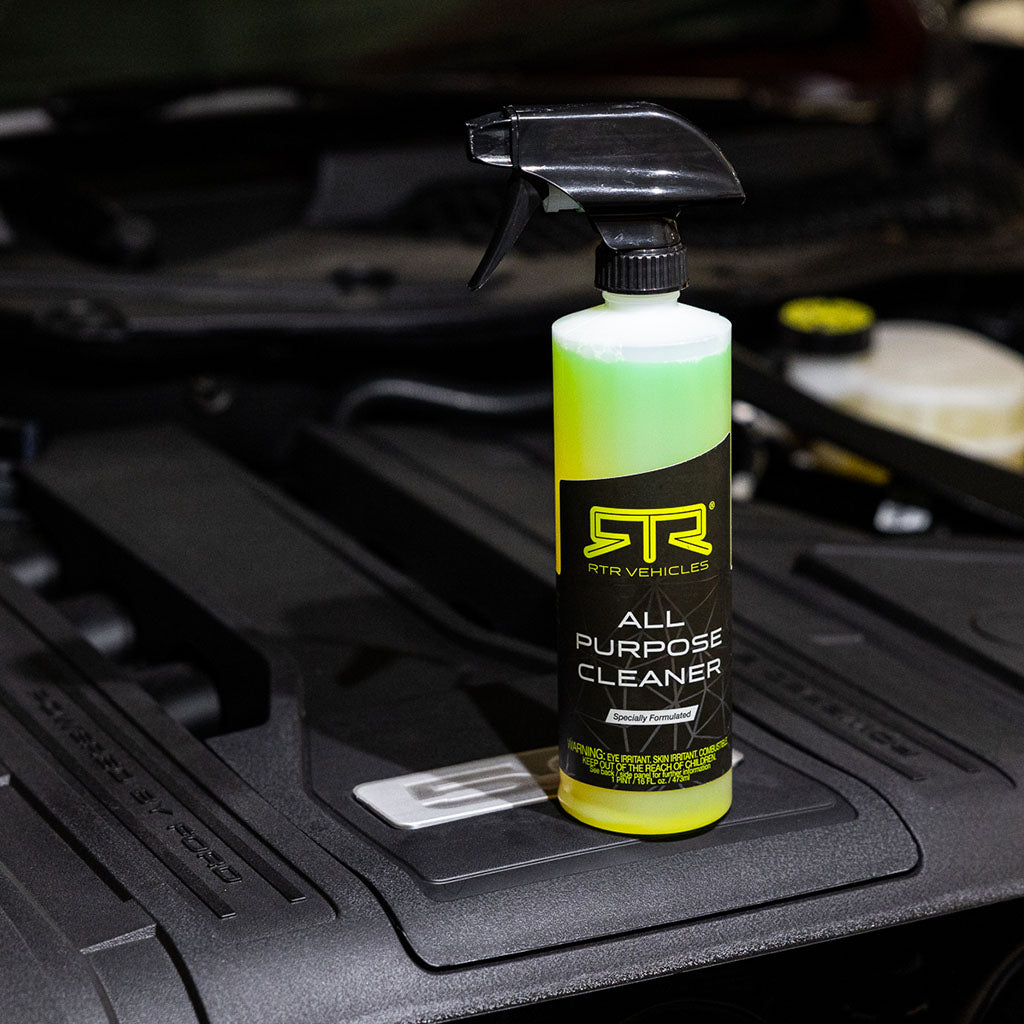 RTR All Purpose Cleaner
Redefining the Definition of Performance.
RTR All Purpose Cleaner
Product Benefits
RTR Vehicles All-Purpose Cleaner is perfect for any automotive enthusiast that needs an easy yet effective way of keeping their car clean and looking like new. With our cleaner, you can clean, degrease, and decontaminate – all with one product! Plus, it's easily dilutable for cleaning delicate surfaces on your vehicle. Whether you need to remove road grime, trail debris, or burnt rubber, our powerful yet safe formula will get the job done.
Oh, and did we mention it smells like Hawaiian Punch too? Experience maximum cleaning power with minimal effort – try RTR All Purpose Cleaner today!
Powerful Formulation
RTR Vehicles All-Purpose Cleaner was designed to tackle stubborn dirt and grime on multiple surfaces like paint, glass, metal, rubber, plastic, and more. Our powerful and effective formula is designed to easily remove dirt, grime and grease from your car's surfaces without scrubbing or using too much elbow grease. Its non-toxic ingredients are safe to use on all surfaces of your vehicle, including glass, metal, plastic and vinyl. Whether you've been out on the trails or just left the track, the RTR All-Purpose Cleaner is a multi-surface cleaner that can be used on the exterior, interior or engine bay of your vehicle. You don't need different products for different areas of your car – just one cleaning solution to tackle them all!
Made in the USA
The RTR All Purpose Cleaner is proudly designed and manufactured in the United States.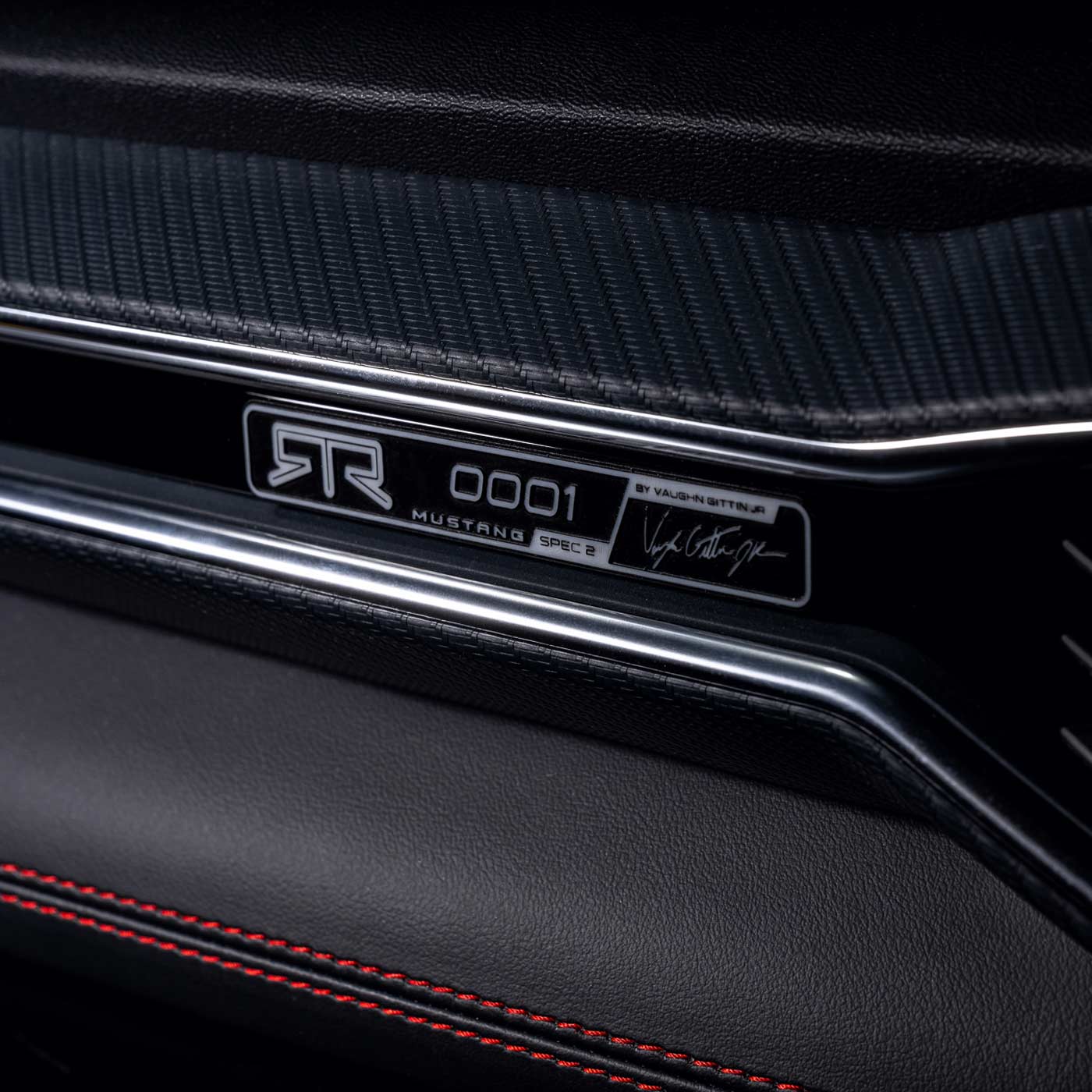 RTR Vehicles
AVAILABLE TO ALL. NOT FOR EVERYONE.
Here at RTR, we live by the phrase "Available to All, Not for Everyone" and we mean it. The team at RTR have designed and built very special parts–for very special enthusiasts–for over 10 years.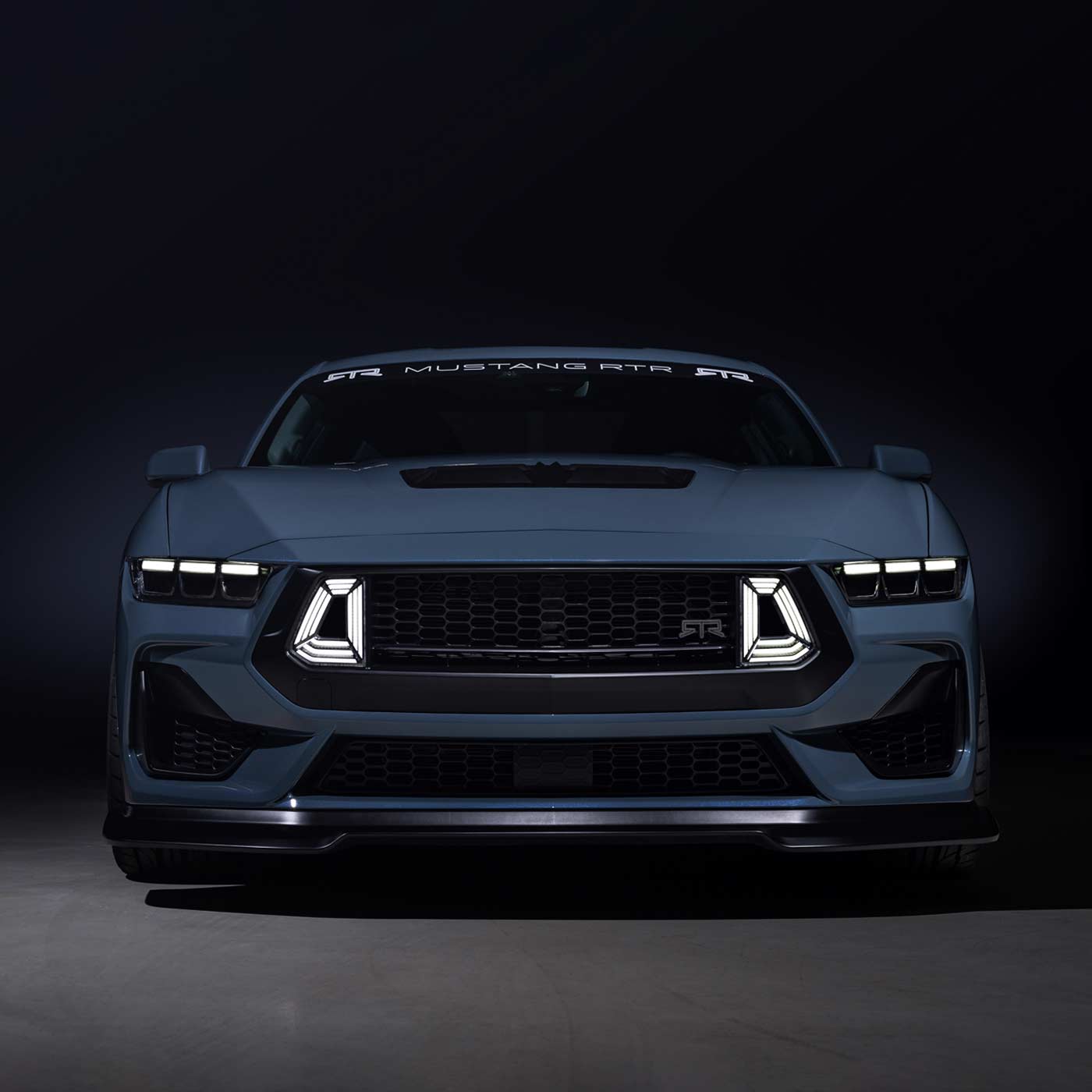 About RTR
REDEFINING THE DEFINITION OF PERFORMANCE.
Since 2010, RTR has worked to redefine the definition of performance, whether you're on the track, drifting, cruising backroads, drag racing, or just daily driving, RTR is about more than just driving–it's about the experience!