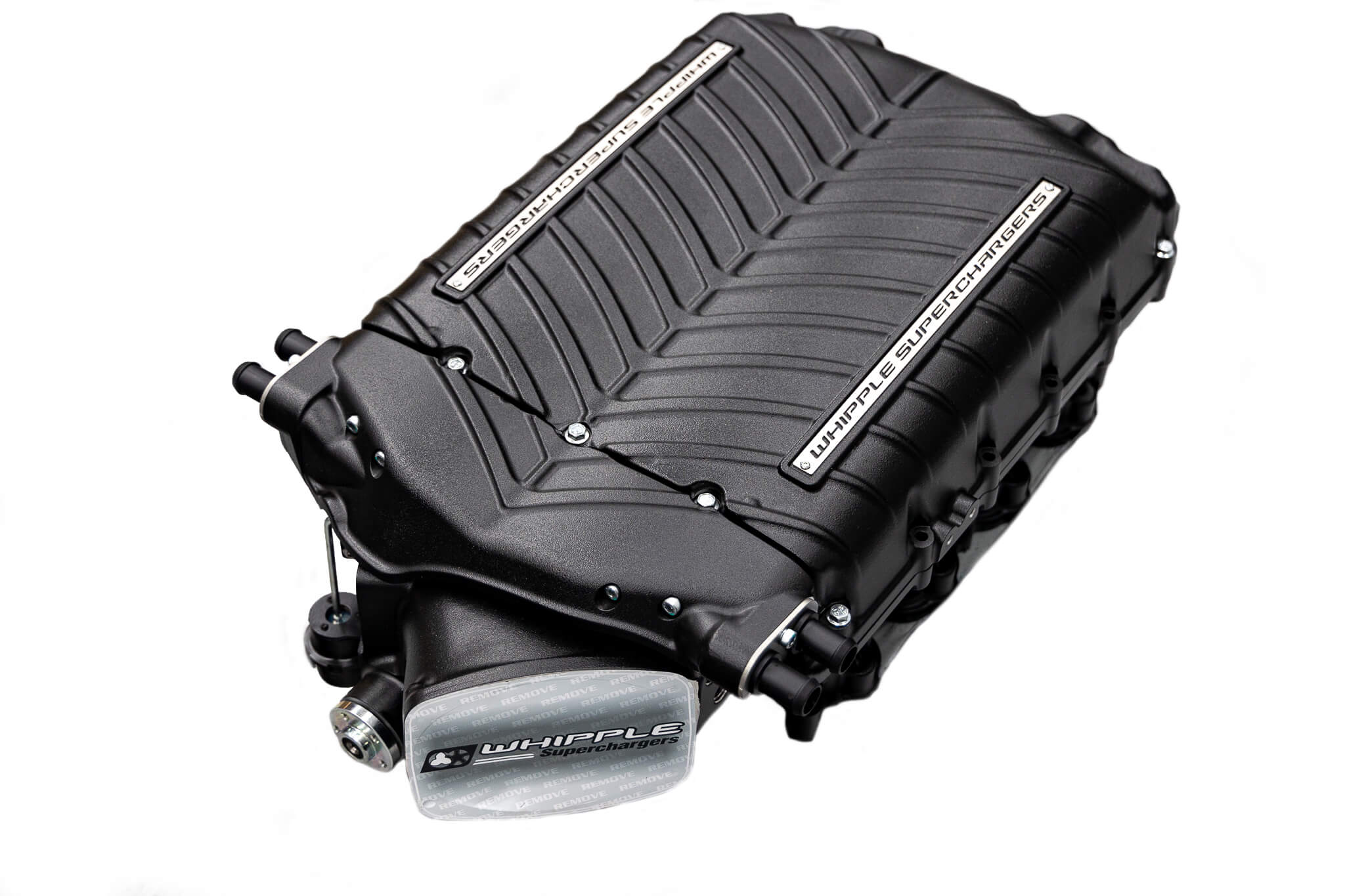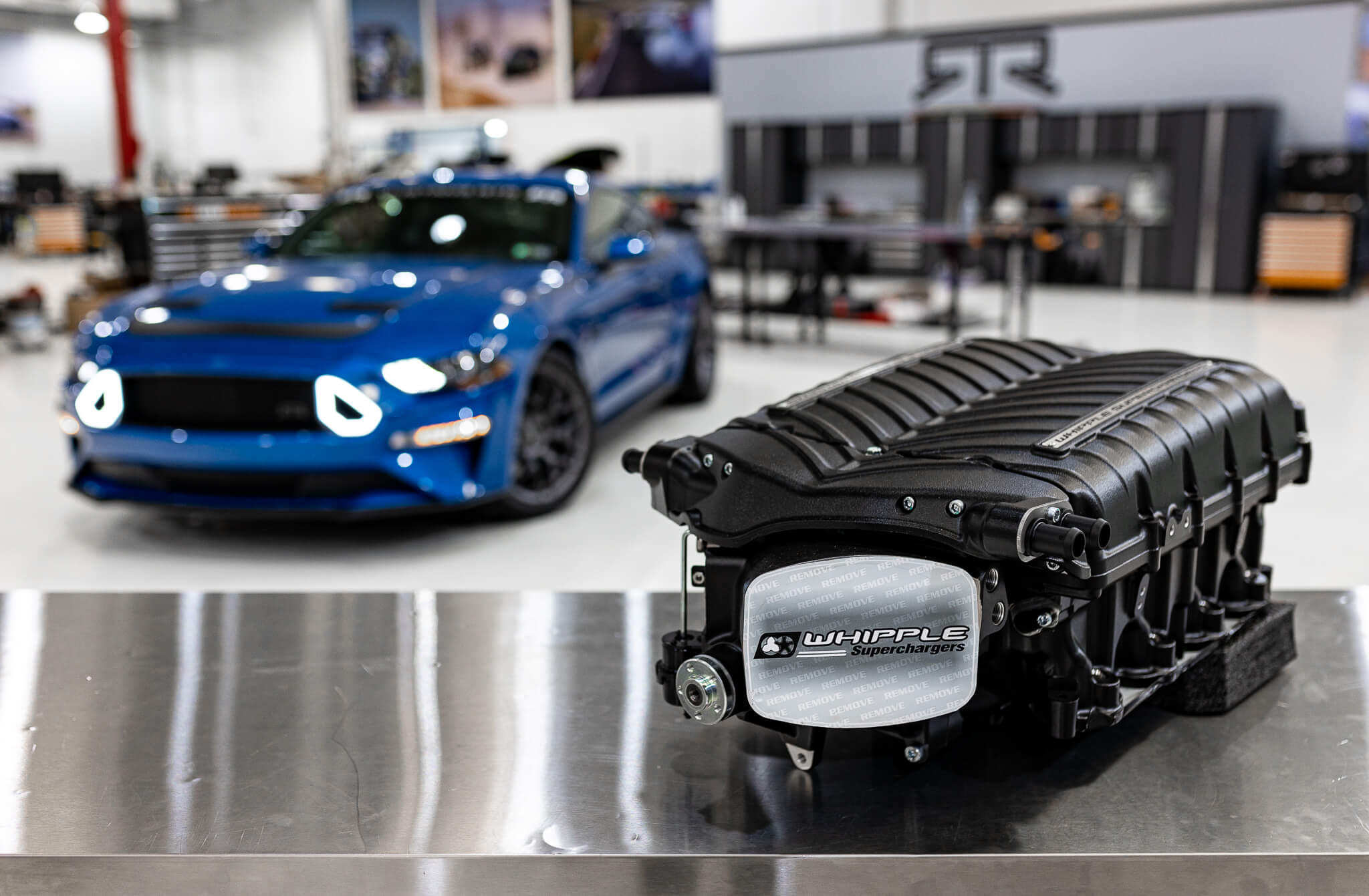 3.0 Whipple Stage 1 Supercharger 750HP (18-22 Mustang GT)
Redefining the Definition of Performance.
3.0 Whipple Stage 1 Supercharger 750HP (18-22 Mustang GT)
The Generation 5 - 3.0L Whipple Supercharger System is a front feed, twin screw supercharger that combines Whipple's latest technology to produce 750 horsepower and 615 lb-ft torque. That's a whopping +290 horsepower increase over factory power output. This is the same supercharger that we use on the 2022 Mustang RTR Spec 3.
A 4.00" supercharger pulley generates between 9-10psi of boost and a minimum of 91 octane is required. The unique, inverted design of the supercharger allows Whipple to integrate dual intercoolers, one for each bank of cylinders. The compressed air is cooled before it enters the combustion chamber resulting in maximum horsepower and efficiency.
The Whipple Tomahawk handheld programmer allows you to install a unique PCM (Powertrain Control Module) calibration that reconfigures the engine functions of your Mustang. An IAT2 harness and sensor is included to monitor the compressed, intercooled air to ensure the engine is operating safely in all environments.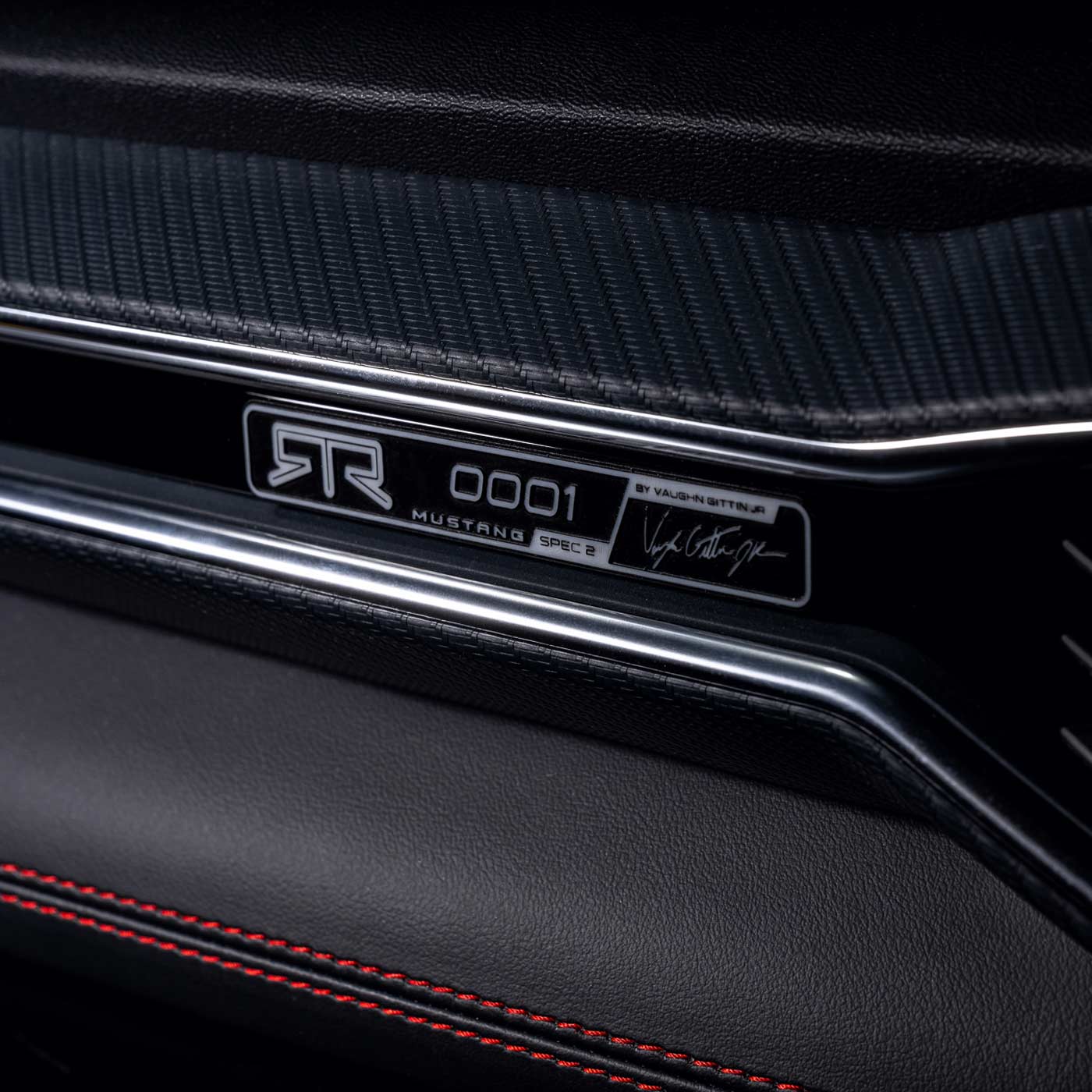 RTR Vehicles
AVAILABLE TO ALL. NOT FOR EVERYONE.
Here at RTR, we live by the phrase "Available to All, Not for Everyone" and we mean it. The team at RTR have designed and built very special parts–for very special enthusiasts–for over 10 years.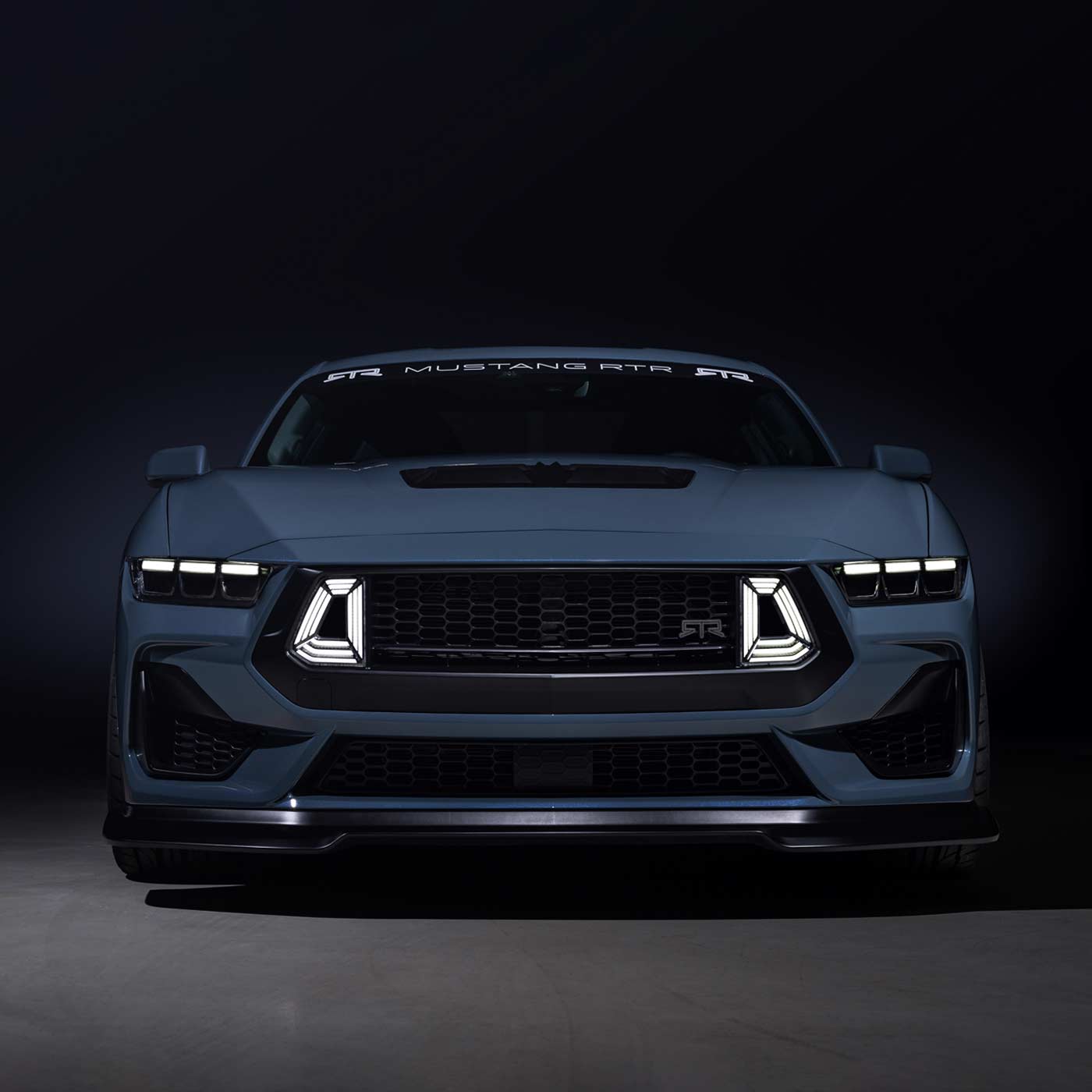 About RTR
REDEFINING THE DEFINITION OF PERFORMANCE.
Since 2010, RTR has worked to redefine the definition of performance, whether you're on the track, drifting, cruising backroads, drag racing, or just daily driving, RTR is about more than just driving–it's about the experience!