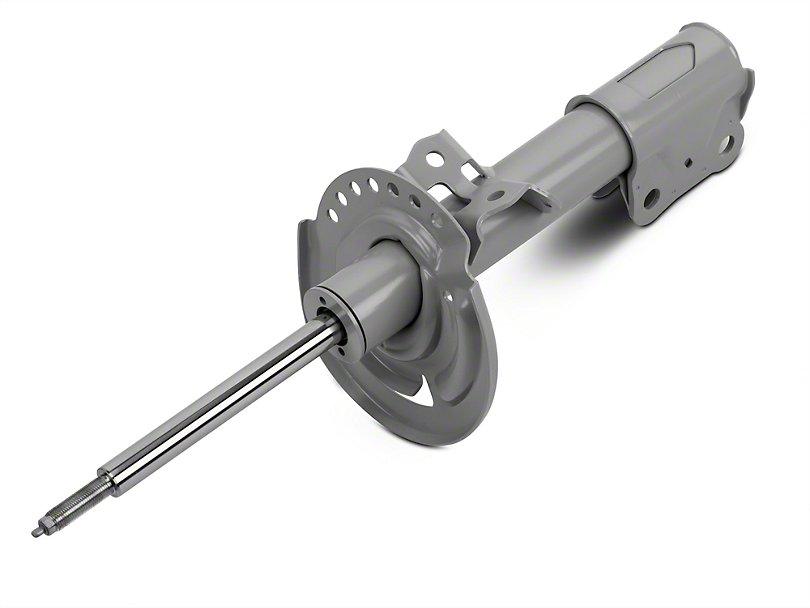 RTR Tactical Performance Adjustable Front Strut (15-24 Mustang - GT, EcoBoost, V6)
Redefining the Definition of Performance.
RTR Vehicles Suspension Validation
RTR didn't just add "2024" to our fitment guide like the rest of the market. In 2015, every RTR Tactical Performance Suspension component was meticulously tested when the S550 Mustang debuted. With the release of the S650 Mustang, our engineering team went back to the track to ensure that each component of our RTR Tactical Performance suspension line not only fits, but functions and performs to our demanding standards.
We are fortunate to have the expertise of professional driver, Billy Johnson, who has been a development driver for Ford Motor Company and Multimatic Motorsports during the validation stages of the Shelby GT350/R, 2016 Ford GT, Ford GT GTE/GTLM, Mustang GT4, FP350S, and the 2020 GT500. We took to the track with Billy behind the wheel of our 2024 Mustang GT in both stock and Mustang RTR Spec 2 trims. His expertise and invaluable feedback allowed us to perfect our RTR Tactical Performance Suspension components based on real-world testing. This testing, combined with nearly 20,000 street miles allows RTR to offer its customers specific suspension setting for the Seventh-Generation Mustang—something no other company outside of Ford can claim.
Our RTR Tactical Performance Suspension components reduced lap times by nearly 2-seconds during testing, when compared to the OEM Mustang GT Performance Package suspension. Lap times were further reduced by an additional 1.2 seconds when wider wheels and tires were added. All while remaining compliant and comfortable enough for daily use.
The adaptability and versatility of the RTR suspension components truly set them apart from every competing product on the market. Whether integrated together as a system for an unparalleled driving experience, or utilized as standalone components to fit each customer's specific wants and needs, its adjustability caters to every driver's unique style, no matter how they use their Mustang.
After a series of suspension validation tests, purposeful adjustments have been made to our existing components, guaranteeing a precise fit, flawless functionality, and increased performance on any S550 or S650 Ford Mustang! RTR's extensive development and validation testing allows us the unique ability to offer chassis-specific suspension setting recommendations based on real-world testing with both chassis. Read more about our validation process for the 2024 Mustang here.
Sleek Muscle Car Stance
Not only does a set of RTR Tactical Performance Lowering Springs improve the handling performance of your Mustang, but they also improve its overall appearance. By lowering the ride height 1.1" up front and 0.8" in the rear these RTR Performance Springs will eliminate that huge tire to fender gap, for a sleek muscle car stance without the rear sag that other kits have when they lower the front and rear the same amount.
On Car Adjustable
The adjustable option of the RTR Tactical Performance Shock allows you to adjust compression and rebound with just a simple turn of a key. Turn clockwise to soften the dampening, turn the key counterclockwise to stiffen the dampening.
Superior Construction
Designed for optimum street performance, the RTR Tactical Performance Shock features a gas pressurized twin-tube design with a larger diameter piston to provide exceptional road handling. This RTR Shock is completed in a durable gray powder coated finish for impressive good looks and long-lasting corrosion resistance.
Required Upgrade
This Strut will require the use of an RTR Shock & Strut Adjuster Kit (sold separately). The Shock & Strut Adjuster Kit includes an adjuster key, (4) reference indicators, (2) washers, and (2) nuts. Only one kit is required per vehicle.
Application
This RTR Tactical Performance On-car Adjustable Rear Shock is designed for use in 2015 - 2024 Ford Mustangs, including the V6, EcoBoost, and GT models. Does not fit models equipped with MagneRide Suspension. Sold individually.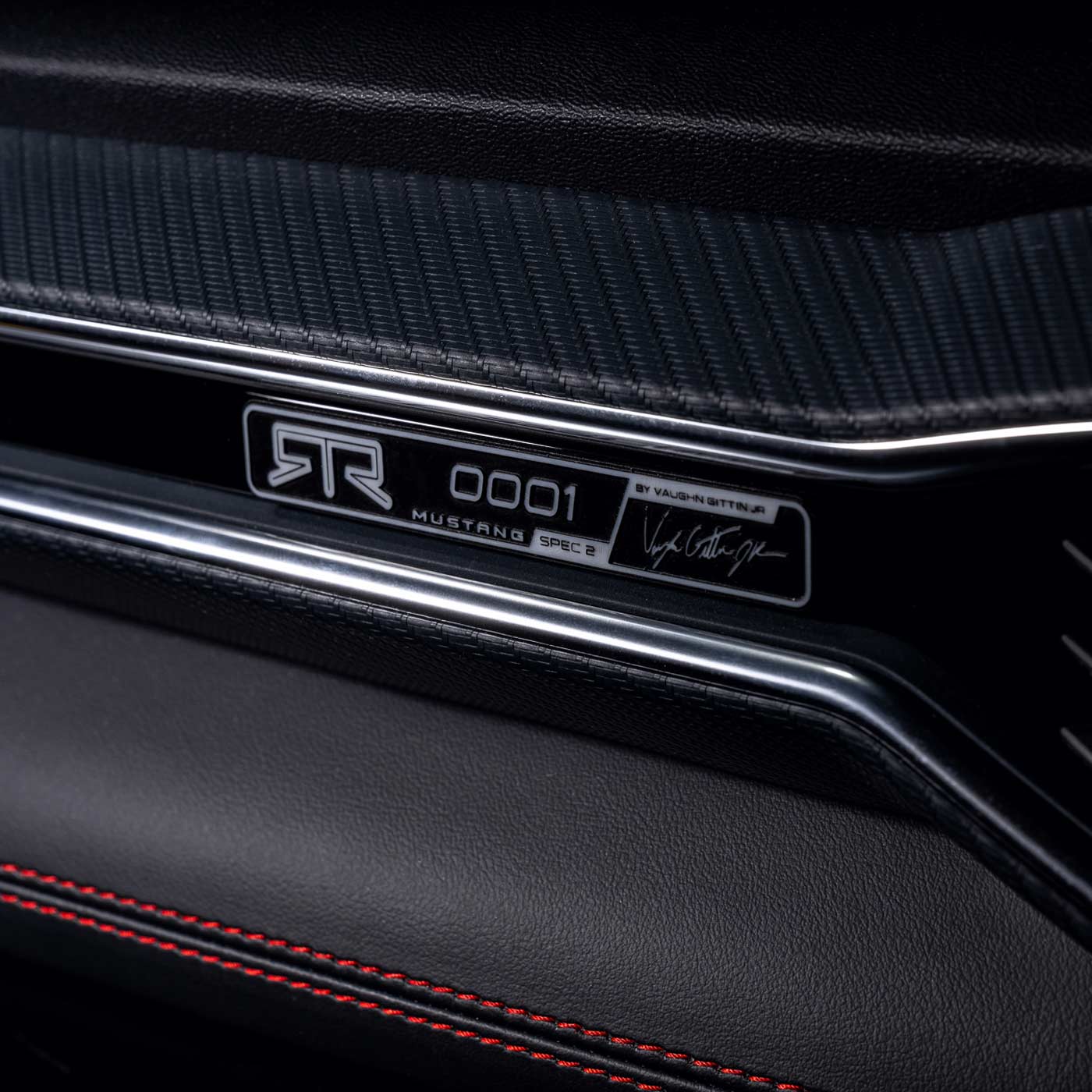 RTR Vehicles
AVAILABLE TO ALL. NOT FOR EVERYONE.
Here at RTR, we live by the phrase "Available to All, Not for Everyone" and we mean it. The team at RTR have designed and built very special parts–for very special enthusiasts–for over 10 years.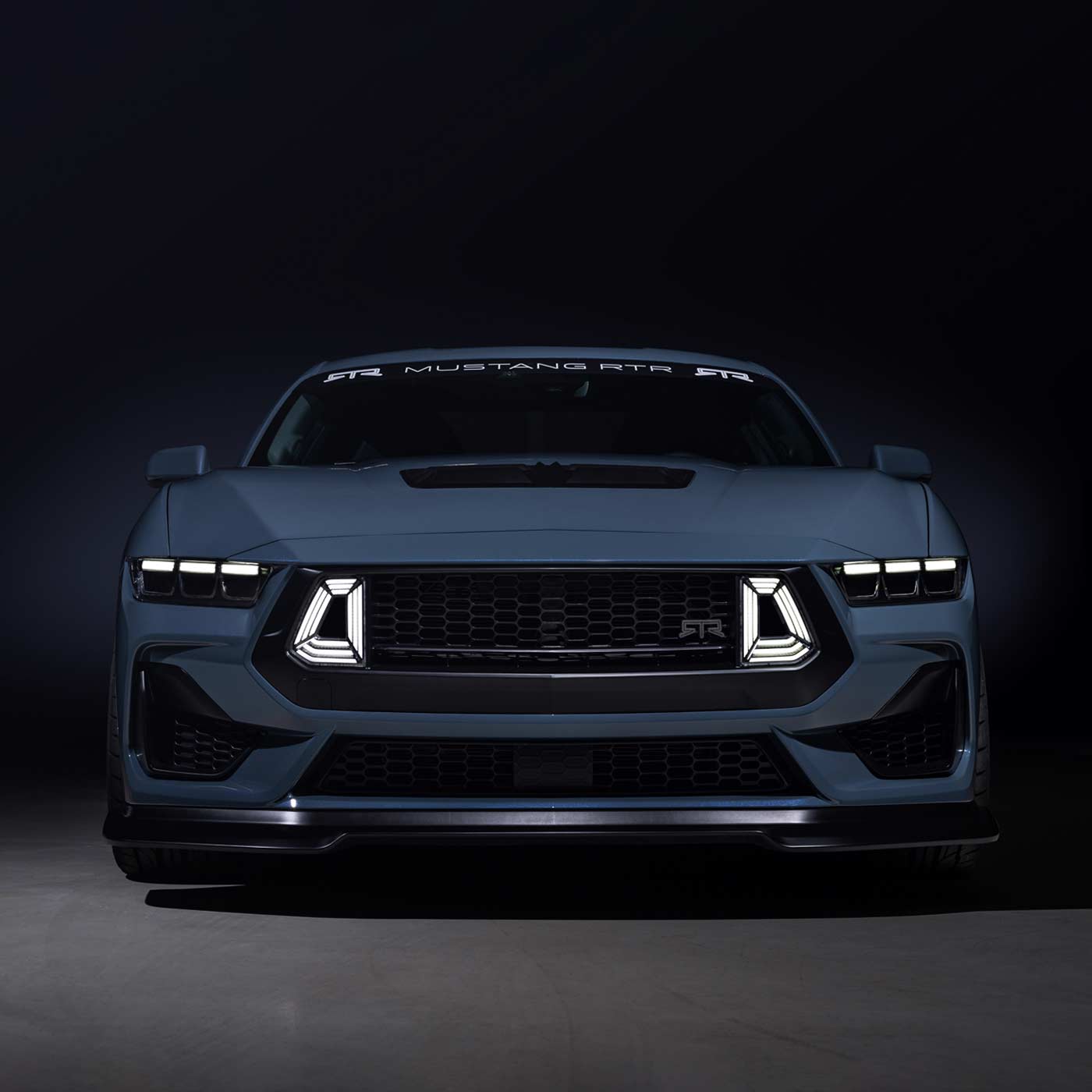 About RTR
REDEFINING THE DEFINITION OF PERFORMANCE.
Since 2010, RTR has worked to redefine the definition of performance, whether you're on the track, drifting, cruising backroads, drag racing, or just daily driving, RTR is about more than just driving–it's about the experience!