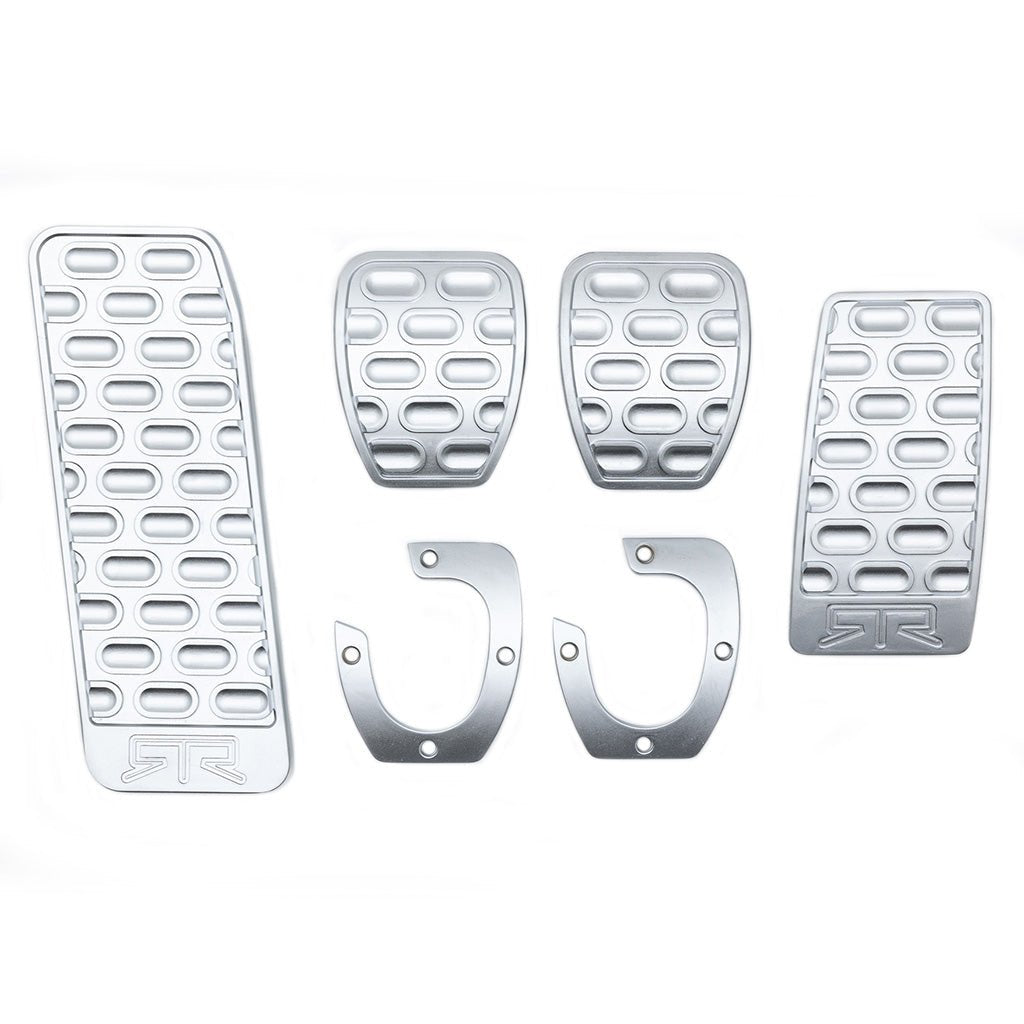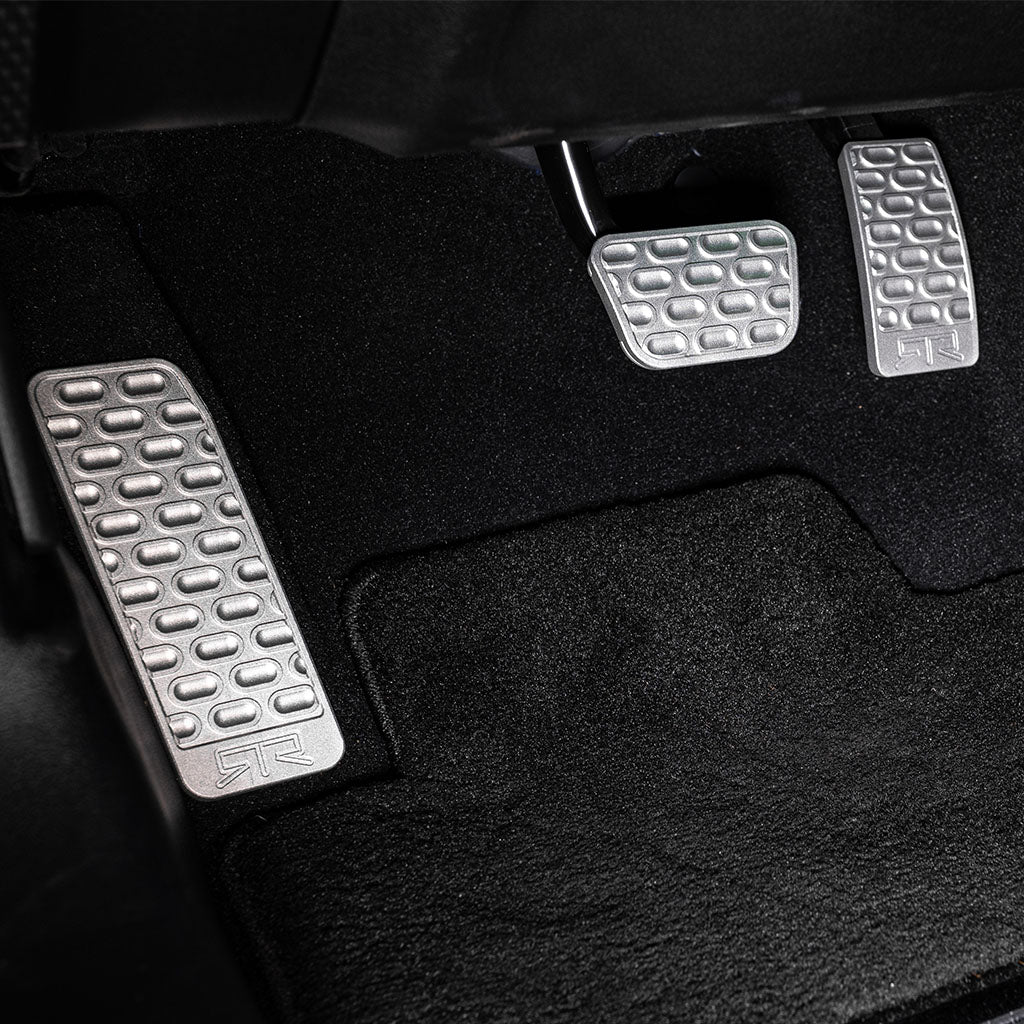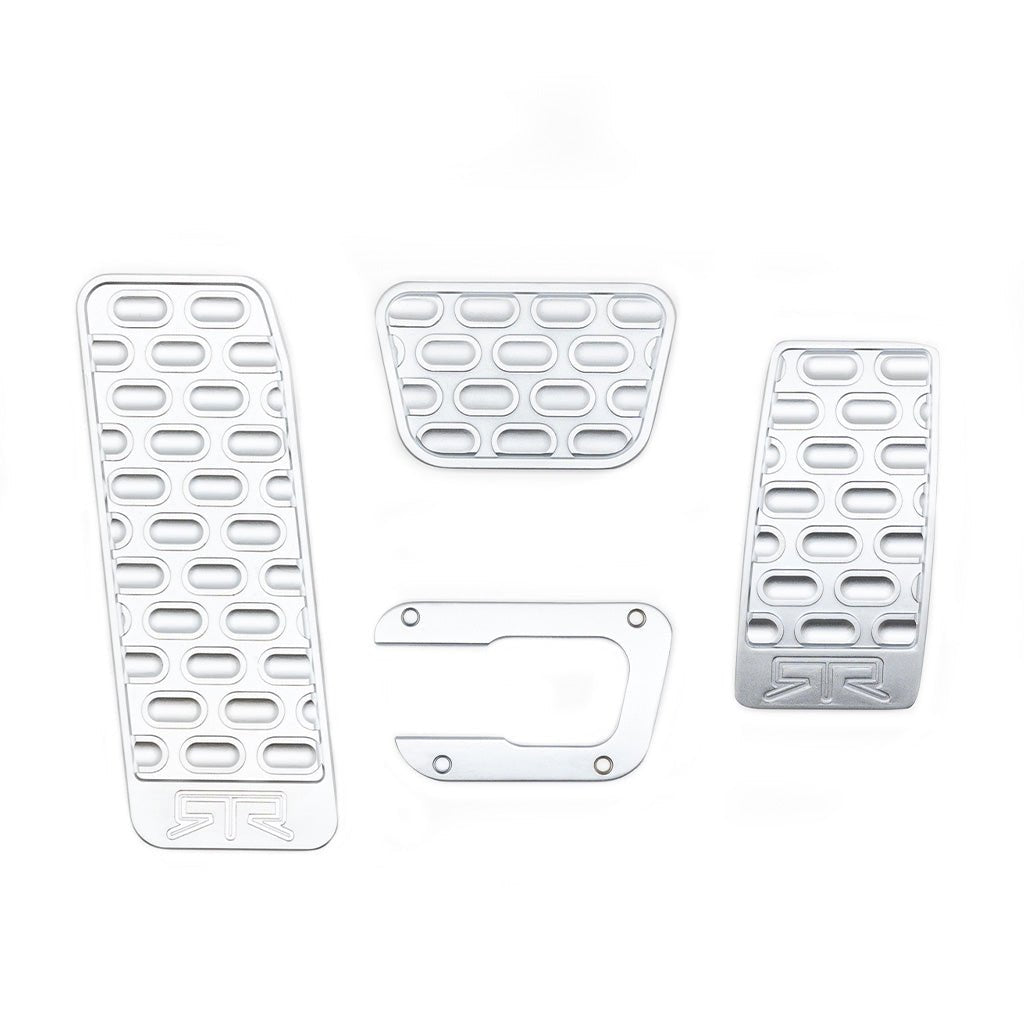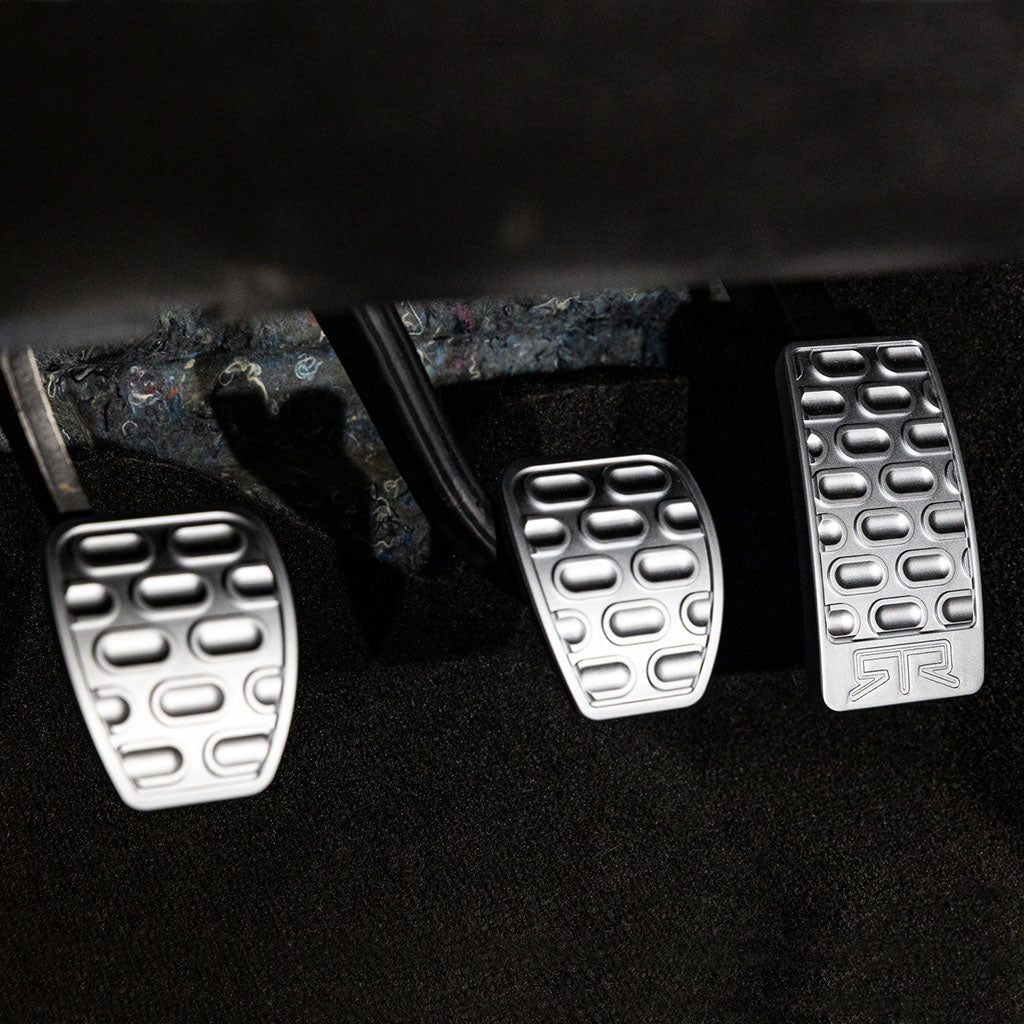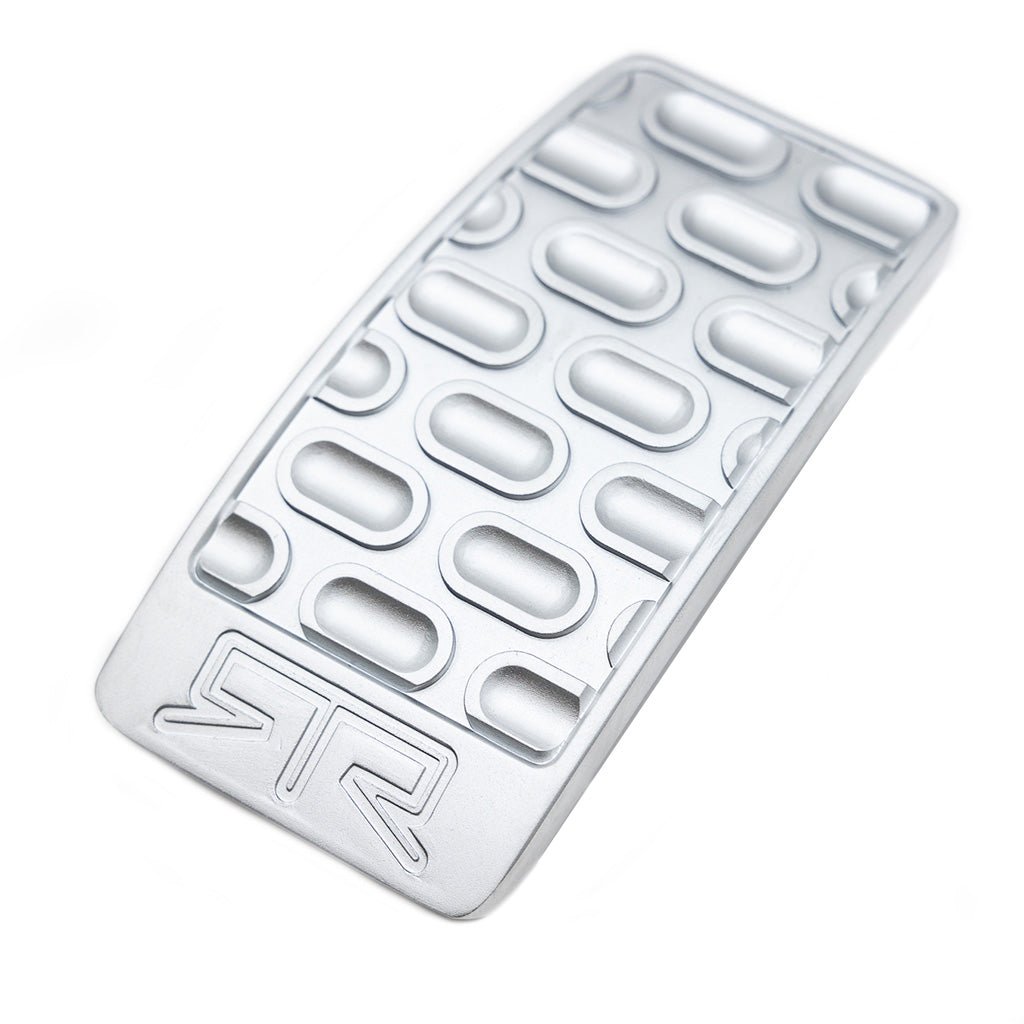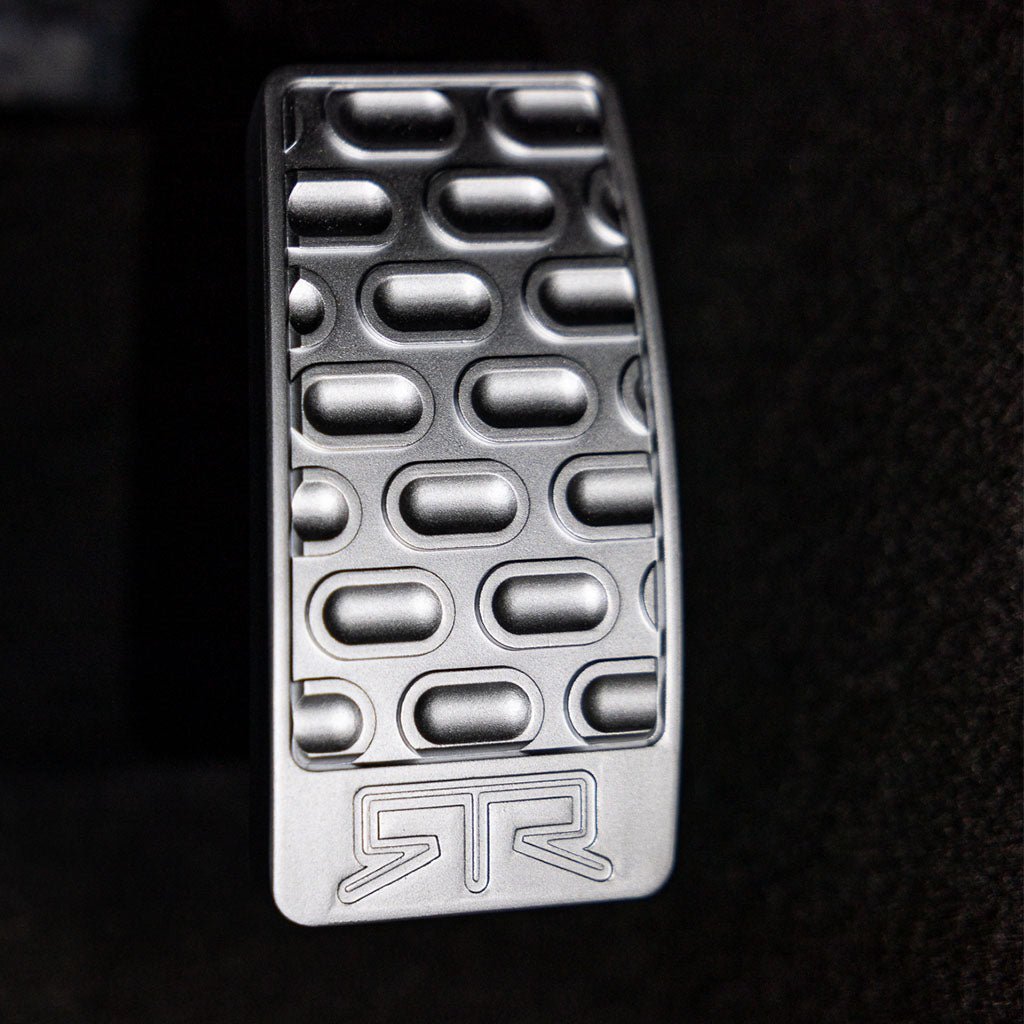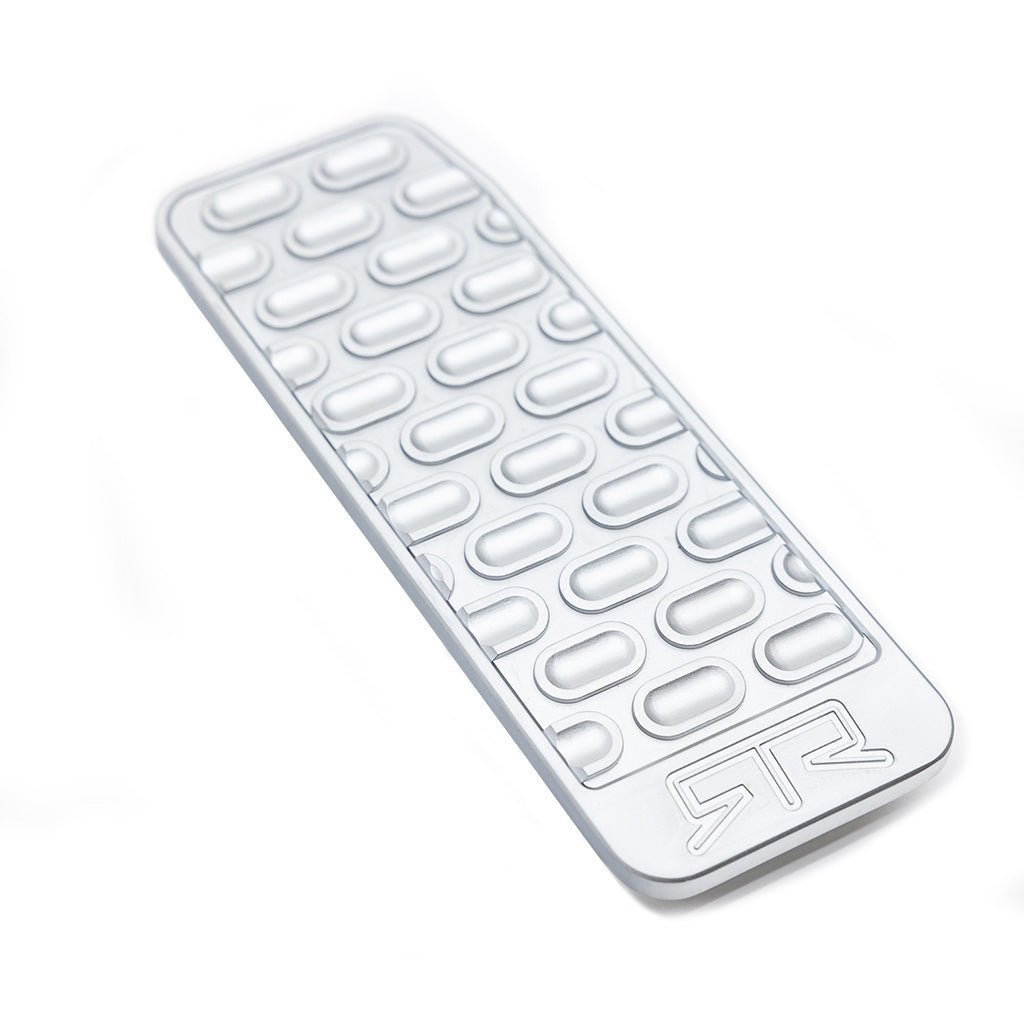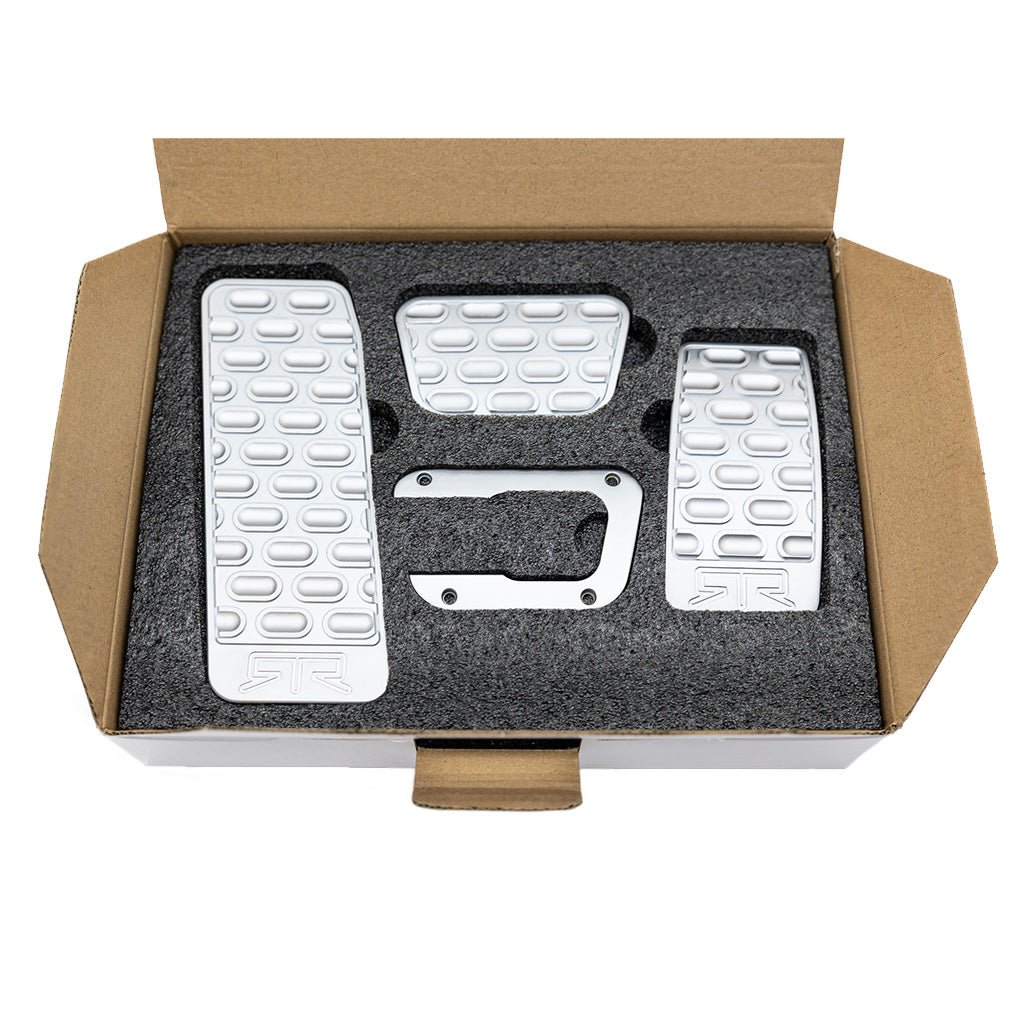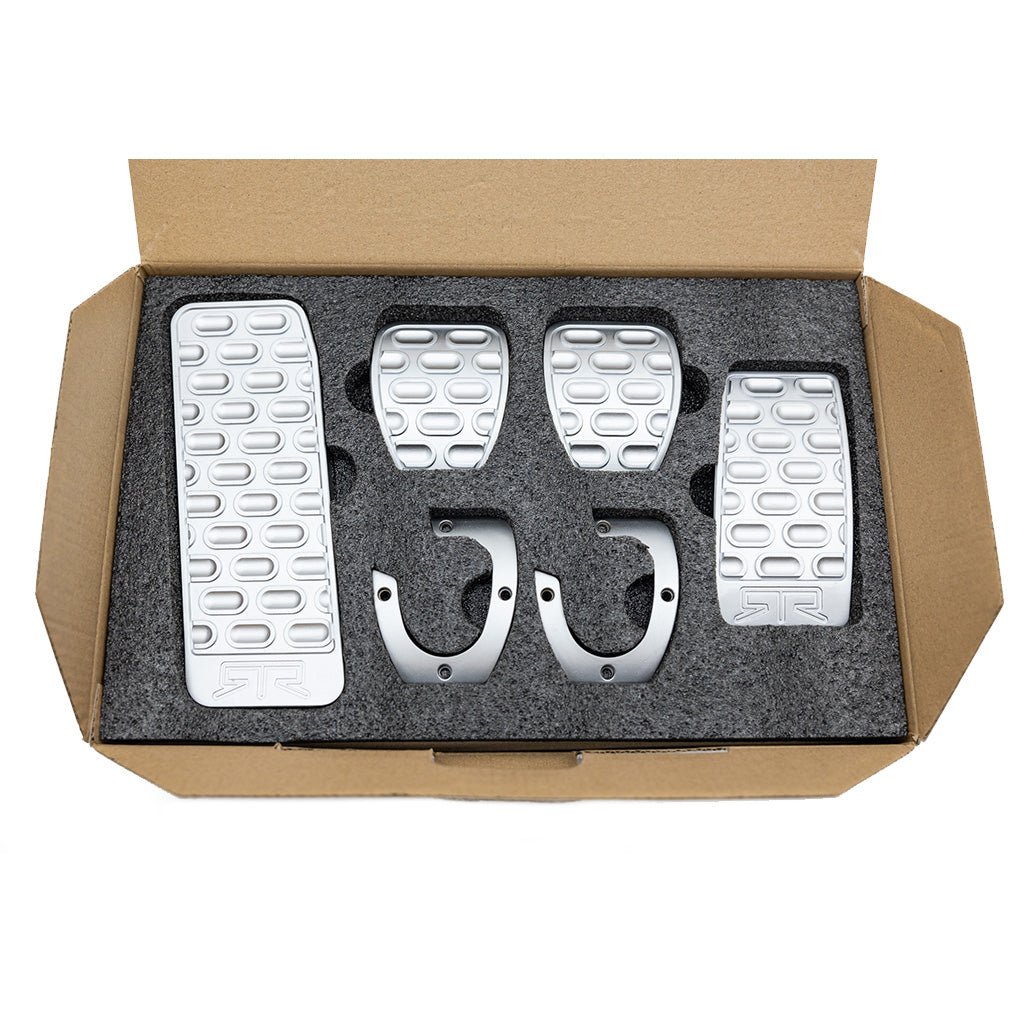 RTR Pedal Covers (11-23 Mustang, 24+ Mustang - Auto)
Redefining the Definition of Performance.
RTR Pedal Covers (11-23 Mustang, 24+ Mustang - Automatic)
Product Benefits
It's time to take the cockpit of your 2011+ Mustang GT, EcoBoost, or V6 to the next level with a set RTR Pedal Covers! The signature RTR Pill Pattern design is integrated on each pedal. This design isn't just aesthetic — it also adds grip while you're on the track or just cruising the streets giving you increased control. They are made from cast aluminum with a satin chrome finish that complements any color scheme, while giving your interior a refined look.

Simple Install
RTR Pedal Covers are incredibly easy-to-install. Installation is as simple as bolting them on—just a few minutes of your time and you won't regret it! The same RTR Pedal Covers are installed on all of our RTR Spec 5-FD Mustangs that compete in Formula Drift. We can't promise that they will give you the same driving skills that Vaughn Gittin Jr., James Deane, or Chelsea DeNofa have, but we can say that your interior will look much better with these installed!

FITMENT DISCLAIMER: If your Ford Mustang is equipped with black pedals, you will need to replace your factory throttle pedal assembly with Ford part number CR3Z-9F836-E for the Pedal Covers to fit. Ford Mustangs equipped with Chrome Pedals do not require additional parts for installation. If you own a S197, you will receive a dead pedal in your package that is not used. Feel free to use it as you wish. RTR pedal covers WILL NOT fit right hand drive vehicles or manual 2024+ Mustangs.
Year
 Model
2024+
Automatic Ford® Mustang ONLY
2011-2023
Automatic and Manual 

Ford® Mustang
FITMENT GUIDE
| Year | Model |
| --- | --- |
| 2011 - 2023 | Ford® Mustang Manual and Automatic |
| 2024+ | Ford® Mustang Automatic ONLY |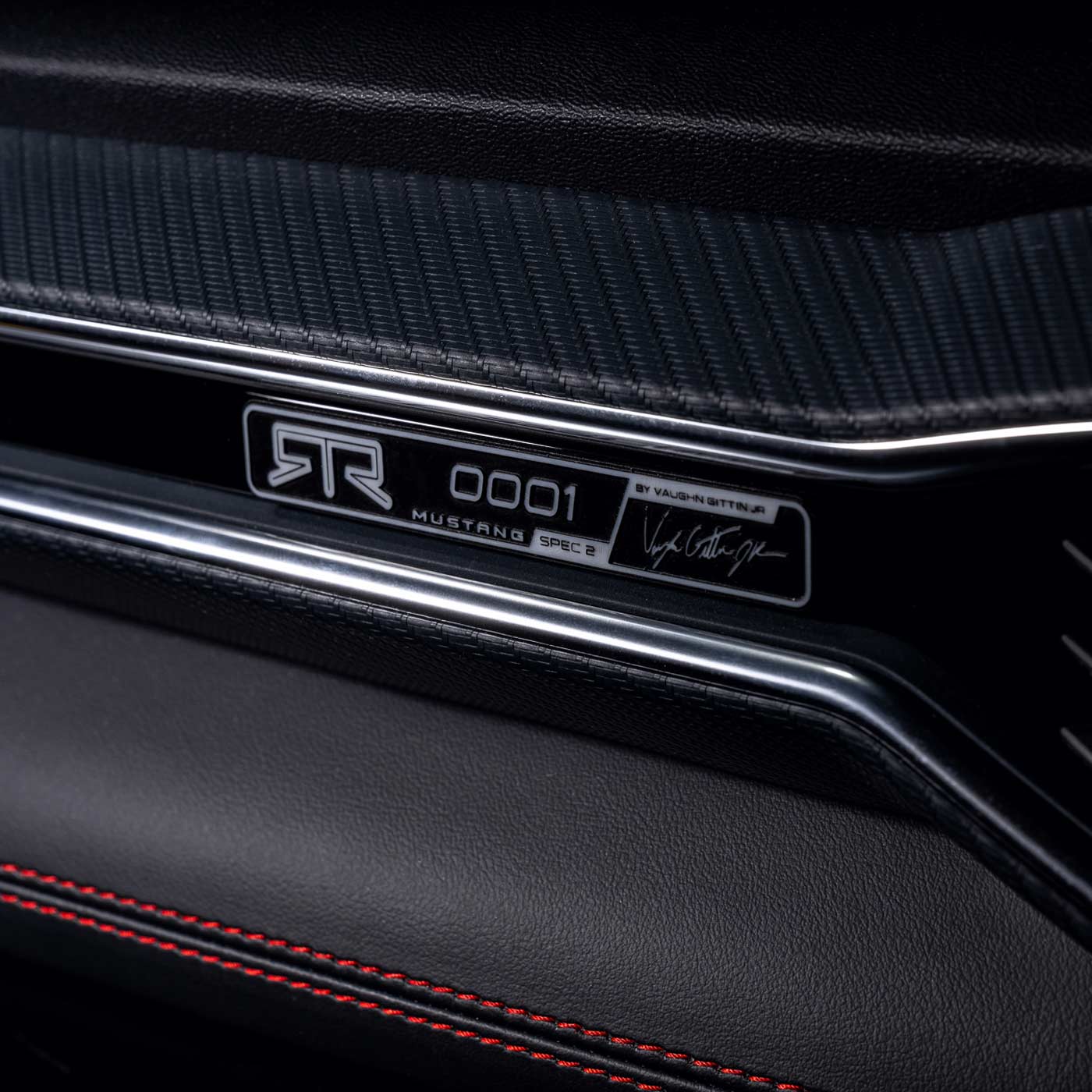 RTR Vehicles
AVAILABLE TO ALL. NOT FOR EVERYONE.
Here at RTR, we live by the phrase "Available to All, Not for Everyone" and we mean it. The team at RTR have designed and built very special parts–for very special enthusiasts–for over 10 years.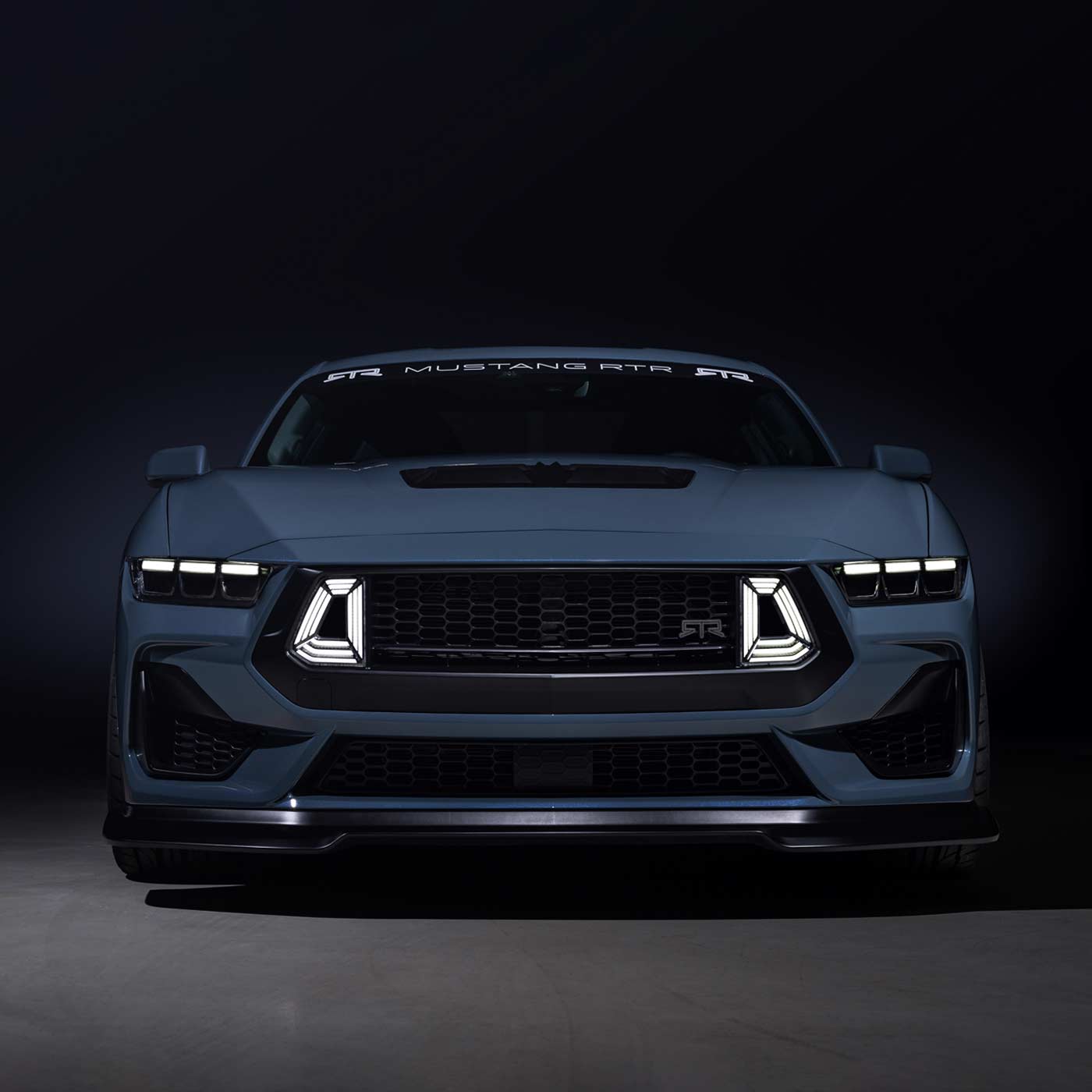 About RTR
REDEFINING THE DEFINITION OF PERFORMANCE.
Since 2010, RTR has worked to redefine the definition of performance, whether you're on the track, drifting, cruising backroads, drag racing, or just daily driving, RTR is about more than just driving–it's about the experience!