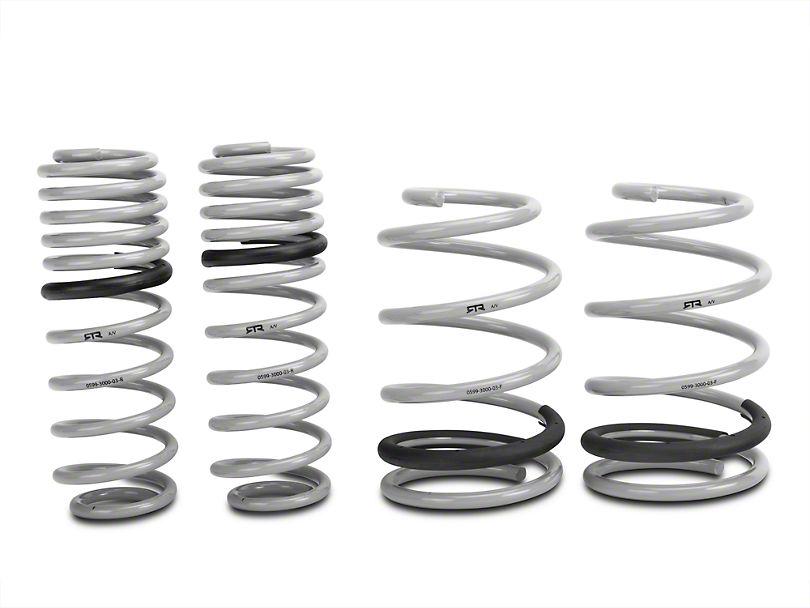 RTR Tactical Performance Lowering Springs (05-14 Mustang - GT Coupe, V6 Coupe)
Redefining the Definition of Performance.
RTR Tactical Performance Lowering Springs (05-14 Mustang - GT Coupe, V6 Coupe)
Improves Handling
Installing a set of RTR Tactical Performance Progressive Rate Springs will lower your Mustang's center of gravity, which will reduce squat during acceleration, body roll in the corners, and excessive nose-dive under hard braking. RTR Tactical Performance Springs are great for daily street driving and fun on the track. The progressive rate design offers a great ride quality for street cruising and does not lack performance when you get aggressive on the track.

Aggressive Muscular Stance
RTR Tactical Performance Lowering Springs not only improve the handling of your S197 Mustang, but they also improve the overall appearance by lowering the ride height approximately 1.5" to eliminate that nasty raised 4x4 truck look for a more aggressive muscle car stance.

Recommended Upgrade
Anytime you lower your Mustang, your rear axle gets moved out of alignment. Adding an Adjustable Panhard Bar will not only center your rear axle but offers great traction during straight-line acceleration as well as superior strength over the factory Panhard bar.

Clears Stock and Aftermarket Wheels & Tires
These lowering springs were engineered to be compatible with your factory size wheels and tires, as well as AmericanMuscle's pre-configured wheel and tire combo kits (specific to your generation), to assure proper clearance with no rubbing issues.

Application
This set of four RTR Tactical Performance Lowering Springs is designed for use on the 2005 to 2014 Mustang Coupes, including the V6, GT, and Bullitt models. Does not fit Shelby GT500.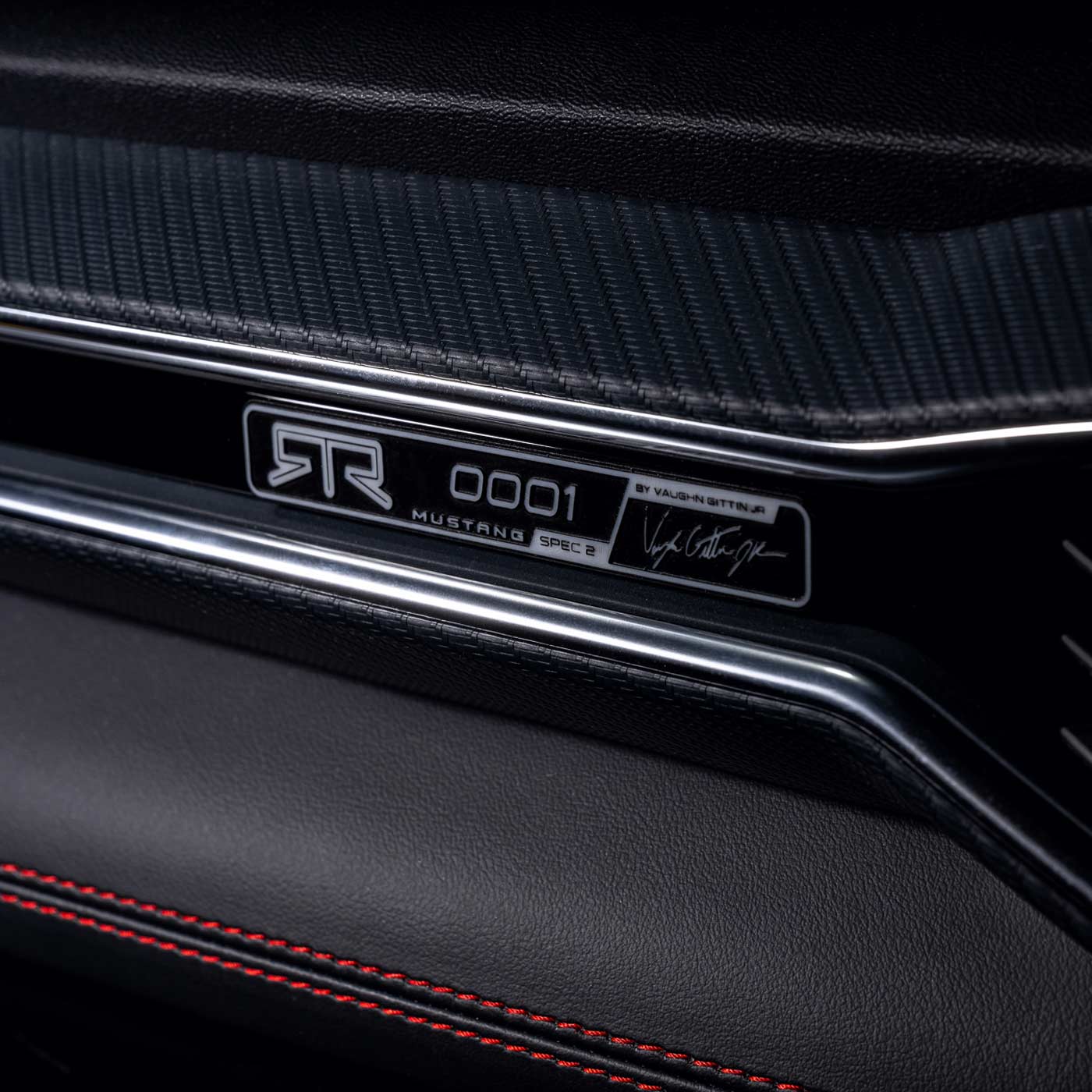 RTR Vehicles
AVAILABLE TO ALL. NOT FOR EVERYONE.
Here at RTR, we live by the phrase "Available to All, Not for Everyone" and we mean it. The team at RTR have designed and built very special parts–for very special enthusiasts–for over 10 years.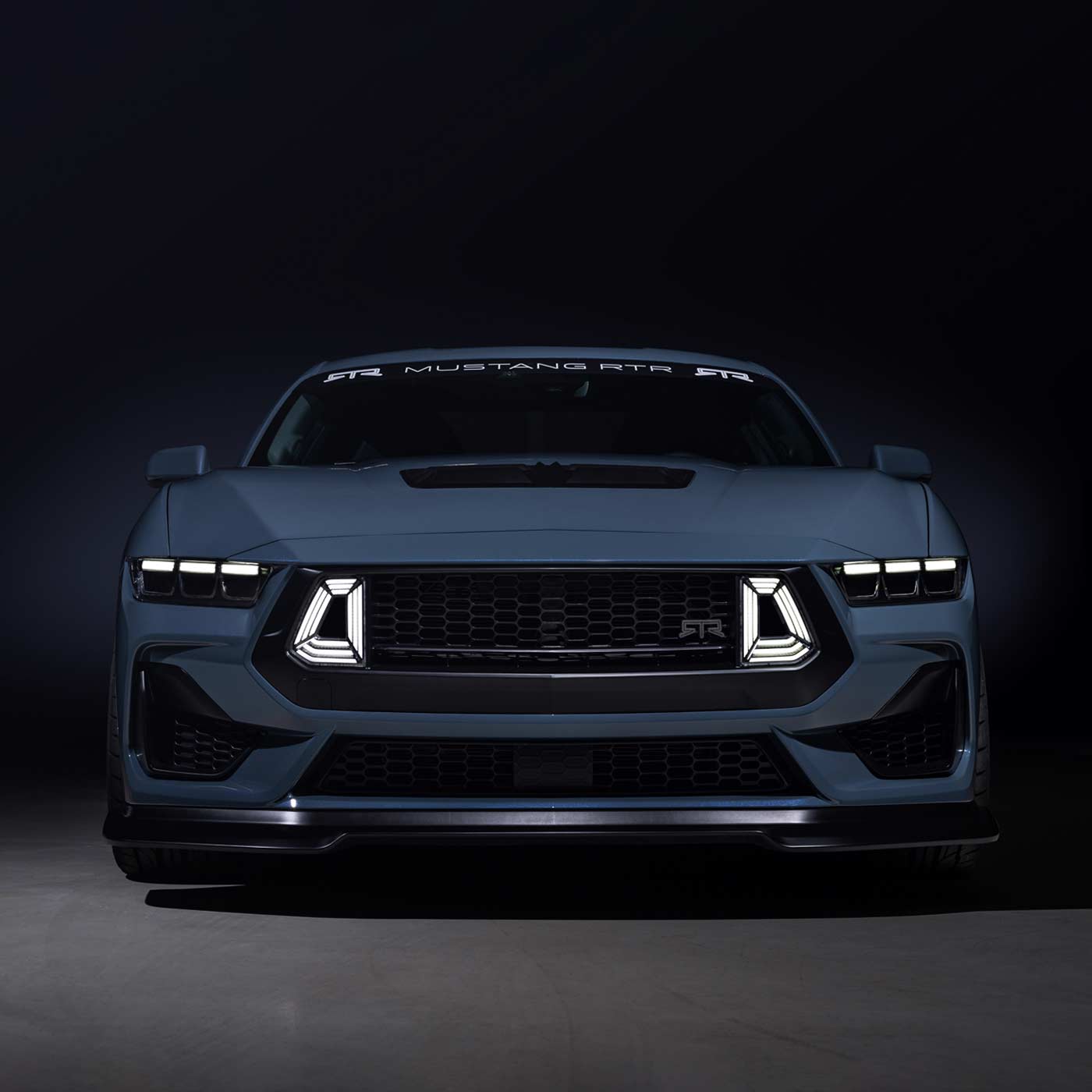 About RTR
REDEFINING THE DEFINITION OF PERFORMANCE.
Since 2010, RTR has worked to redefine the definition of performance, whether you're on the track, drifting, cruising backroads, drag racing, or just daily driving, RTR is about more than just driving–it's about the experience!