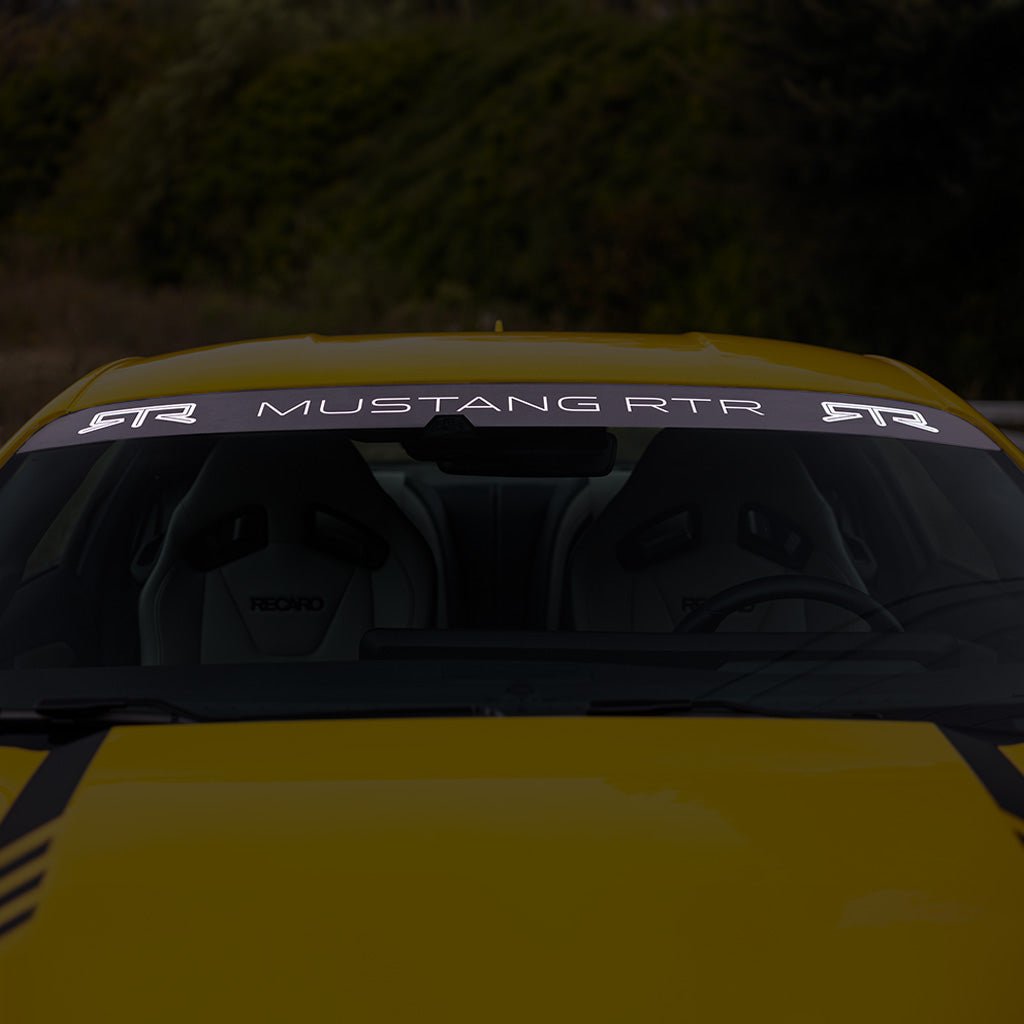 RTR Windshield Banner (2024+ Mustang)
Redefining the Definition of Performance.
RTR Windshield Banner (2024+ Mustang)
The RTR Mustang Windshield Banner for 2024+ Mustangs is made from premium vinyl material ensuring it withstands the test of time. 
The RTR Windshield Banner is printed on a peel-and-stick application that adheres quickly and easily. We recommend cleaning and preparing your windshield surface before installing for the best results.
Made in-house at the RTR Lab. The RTR Windshield Banner is made to fit all 2024+ Ford Mustang models and it doesn't impede the front-facing camera.
FITMENT GUIDE
| Year | Model |
| --- | --- |
| 2024+ | Ford® Mustang EcoBoost, GT |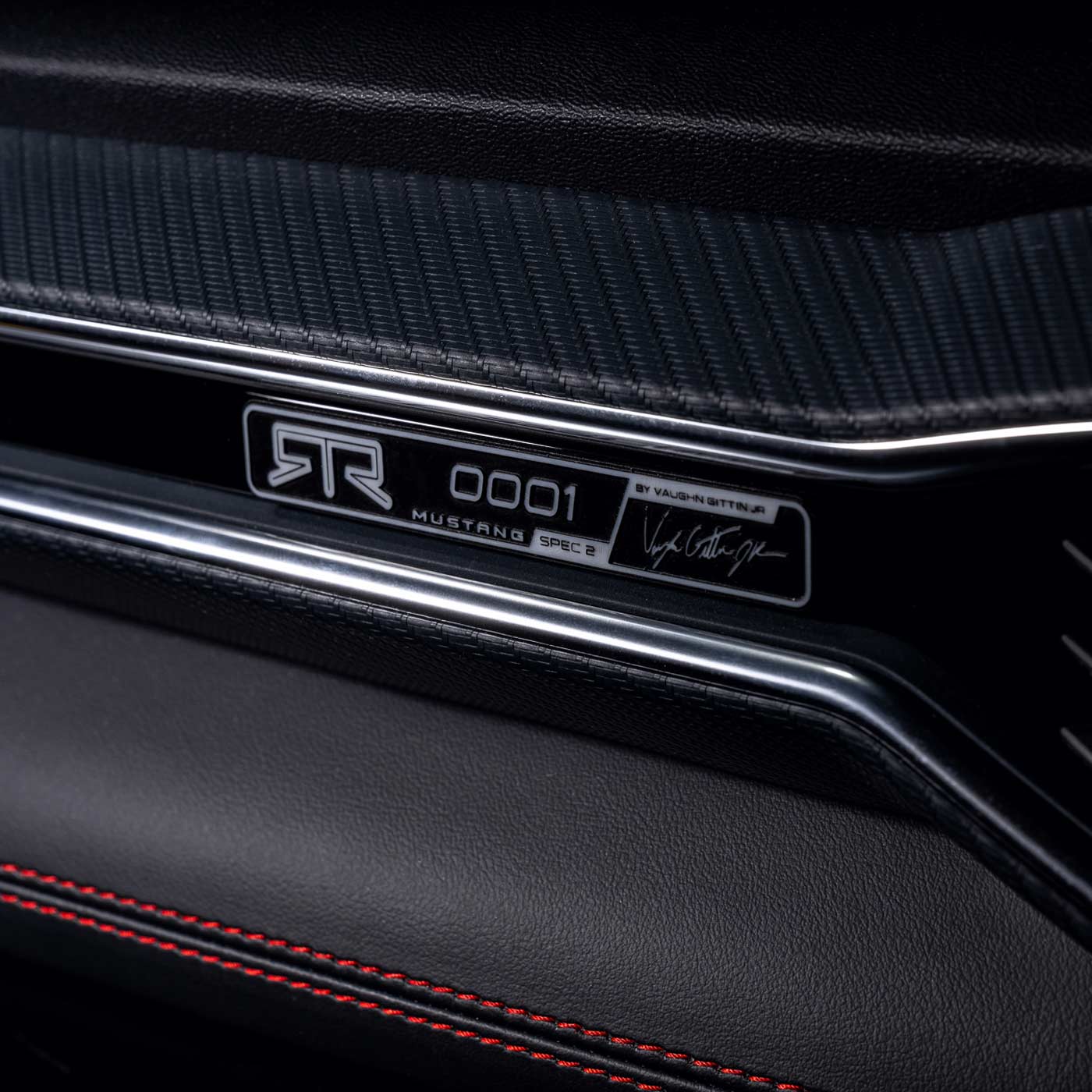 RTR Vehicles
AVAILABLE TO ALL. NOT FOR EVERYONE.
Here at RTR, we live by the phrase "Available to All, Not for Everyone" and we mean it. The team at RTR have designed and built very special parts–for very special enthusiasts–for over 10 years.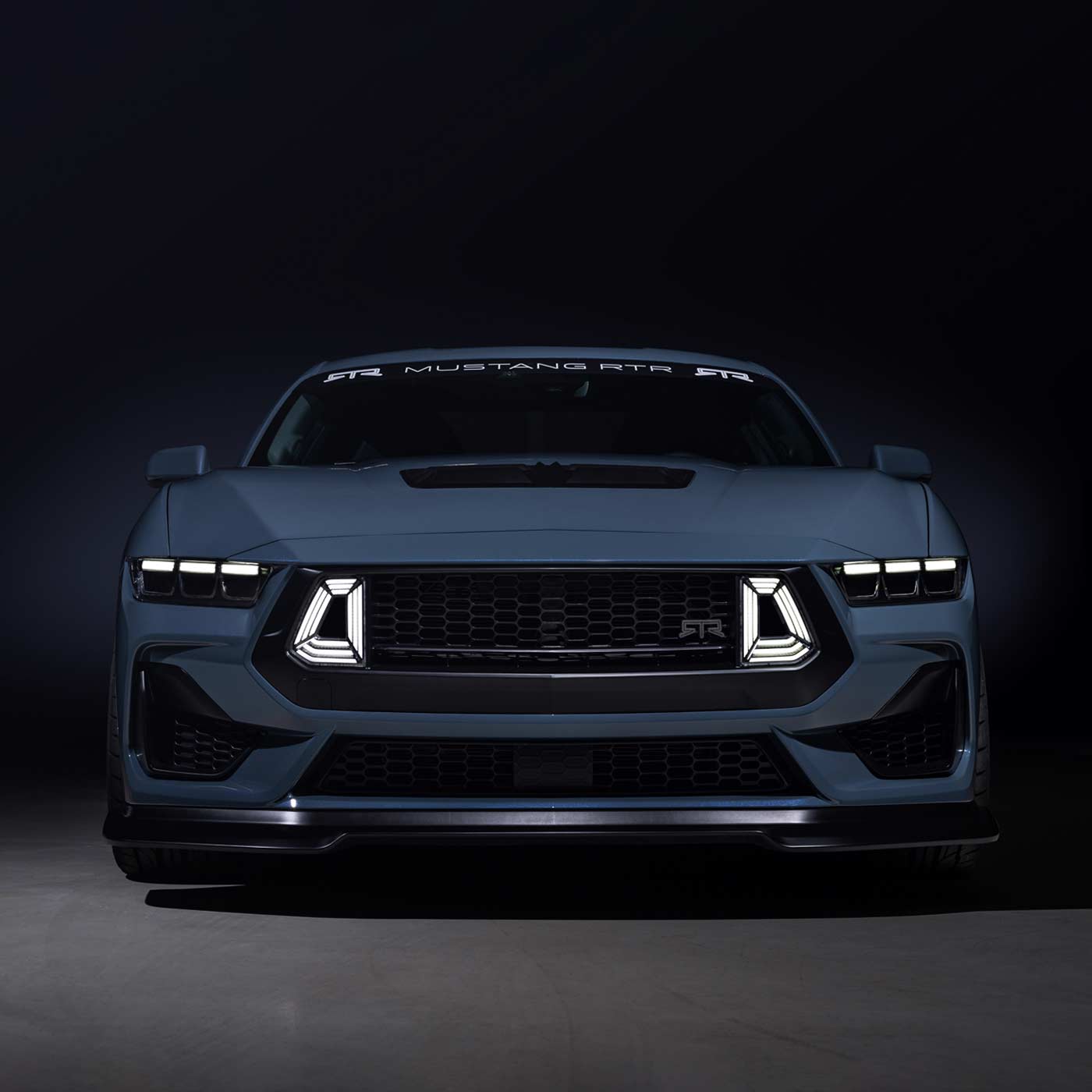 About RTR
REDEFINING THE DEFINITION OF PERFORMANCE.
Since 2010, RTR has worked to redefine the definition of performance, whether you're on the track, drifting, cruising backroads, drag racing, or just daily driving, RTR is about more than just driving–it's about the experience!