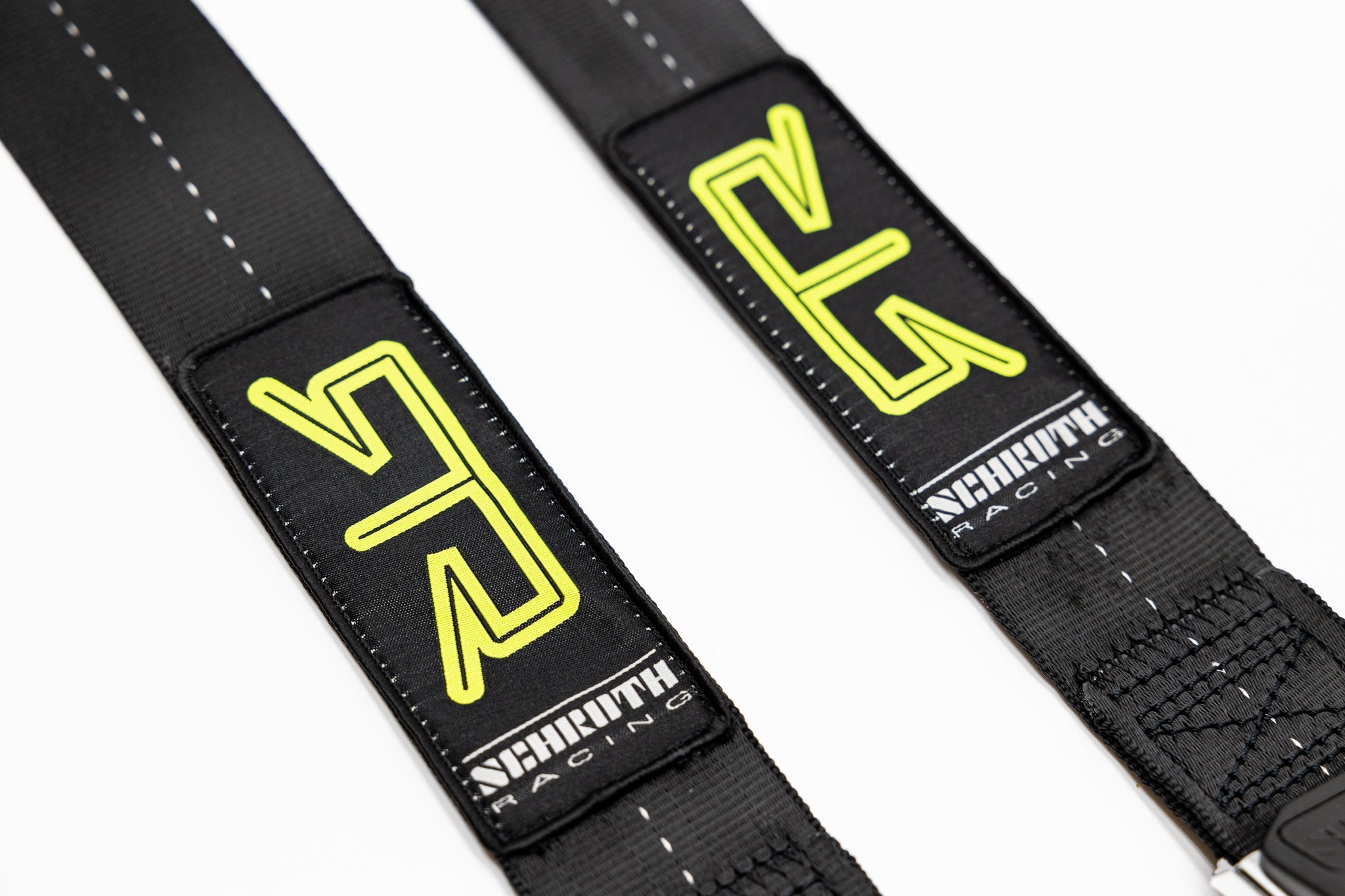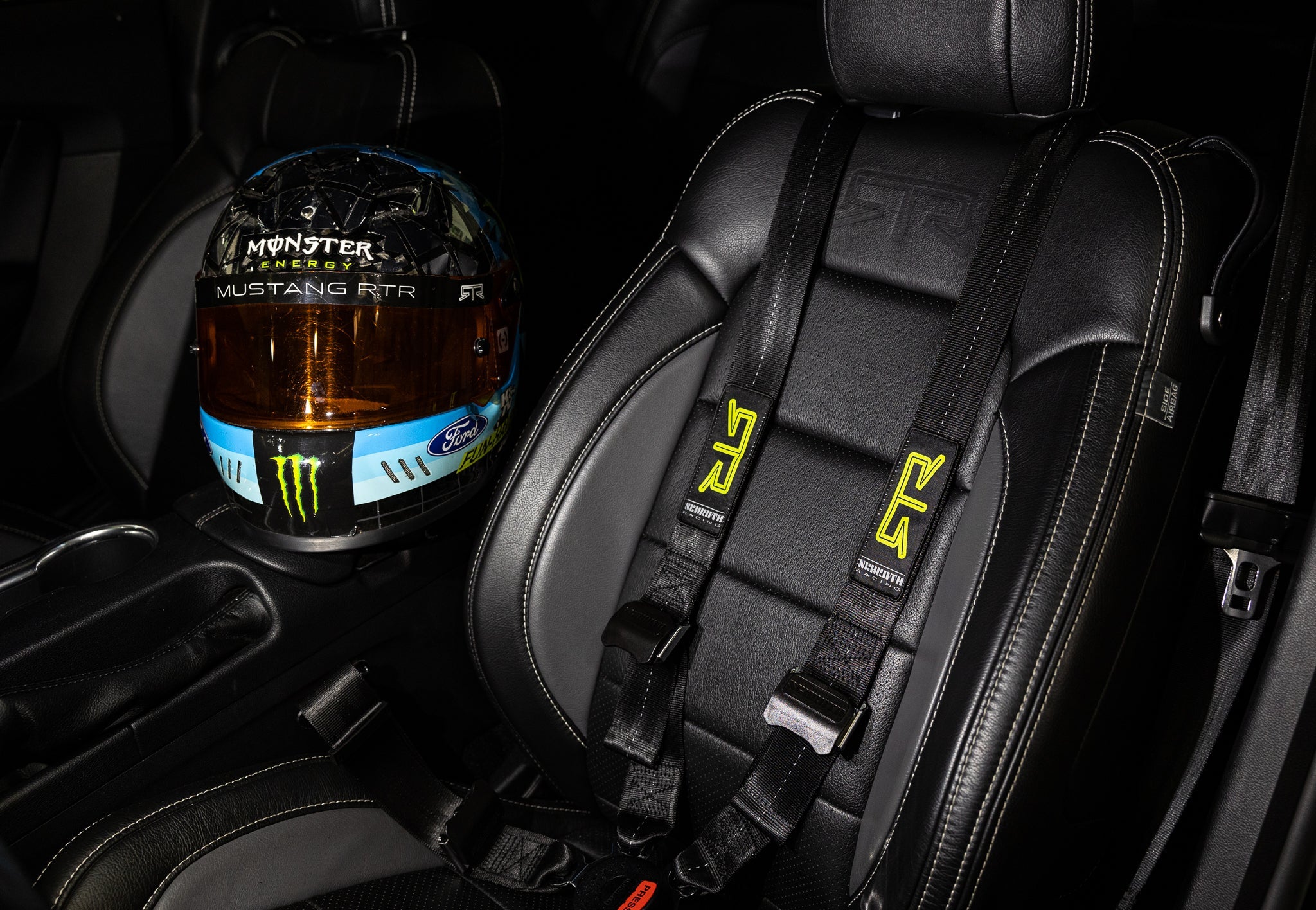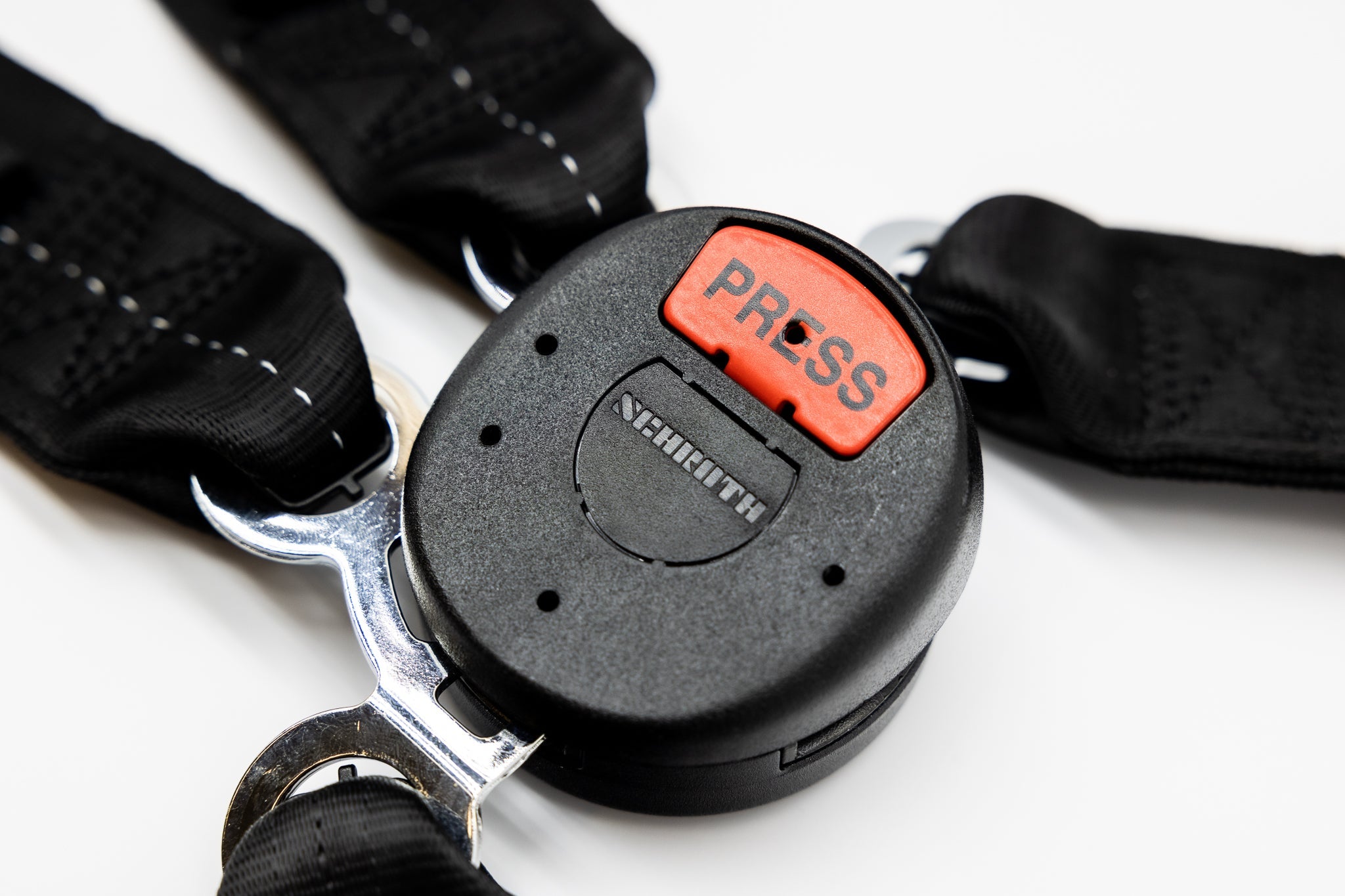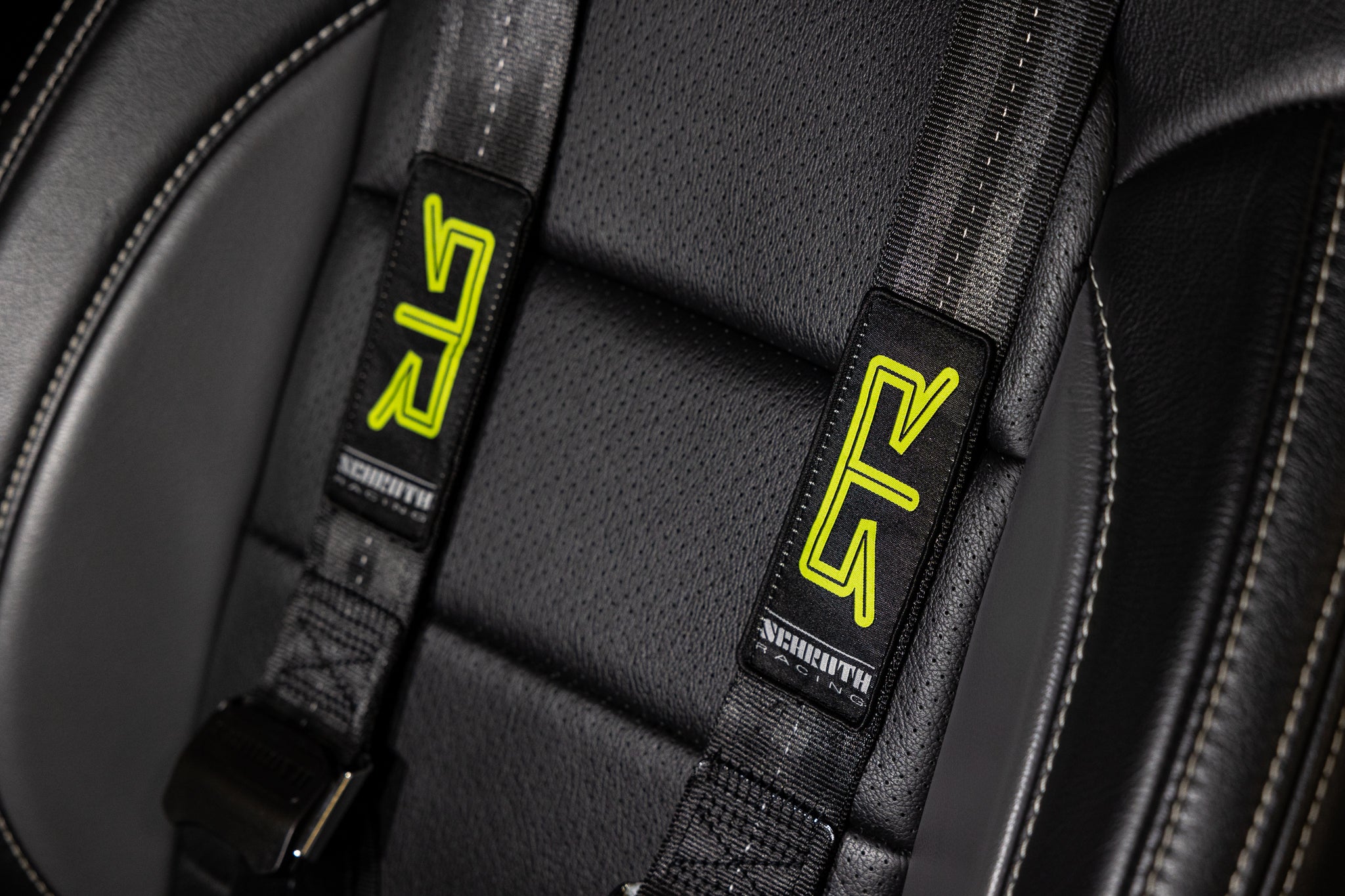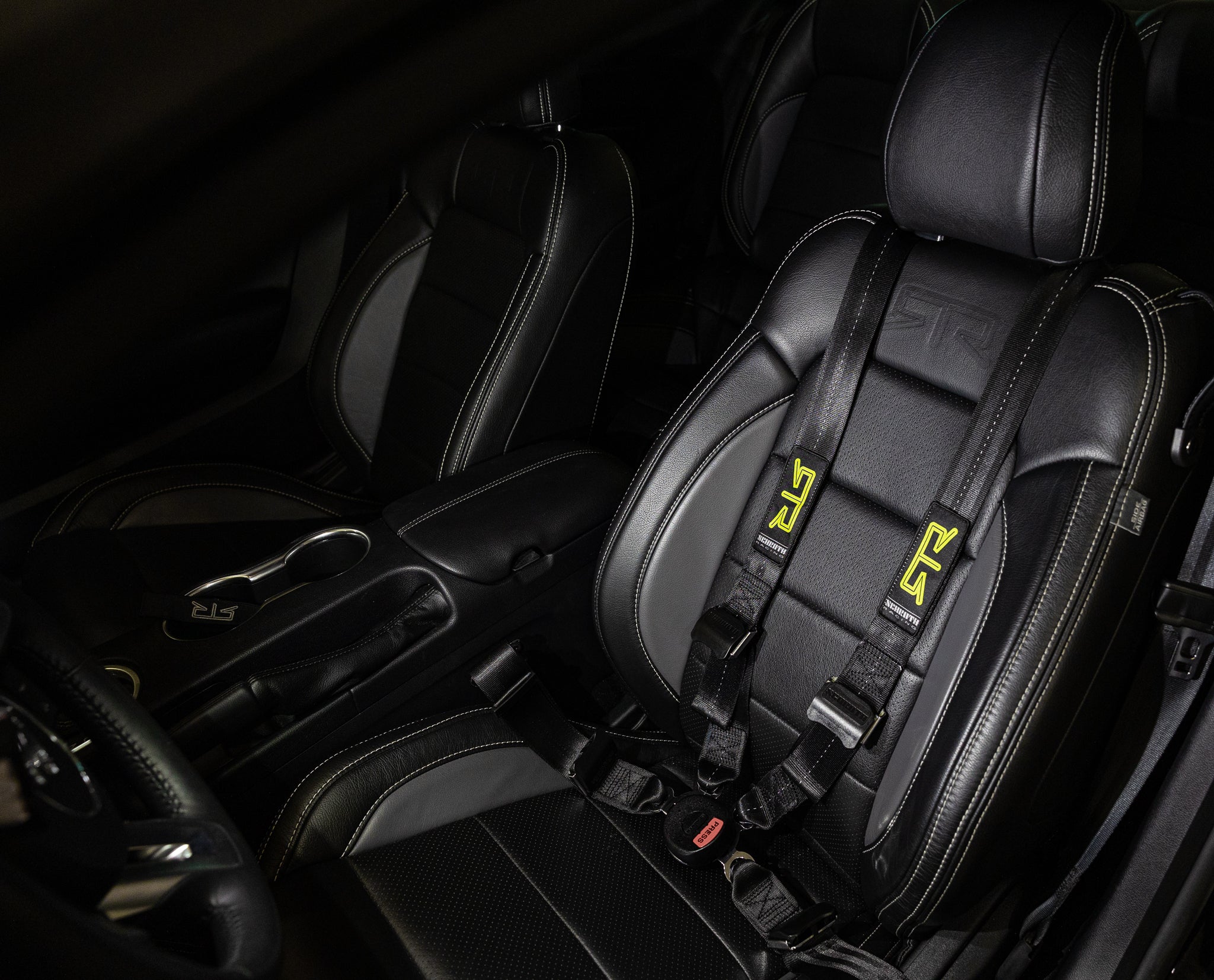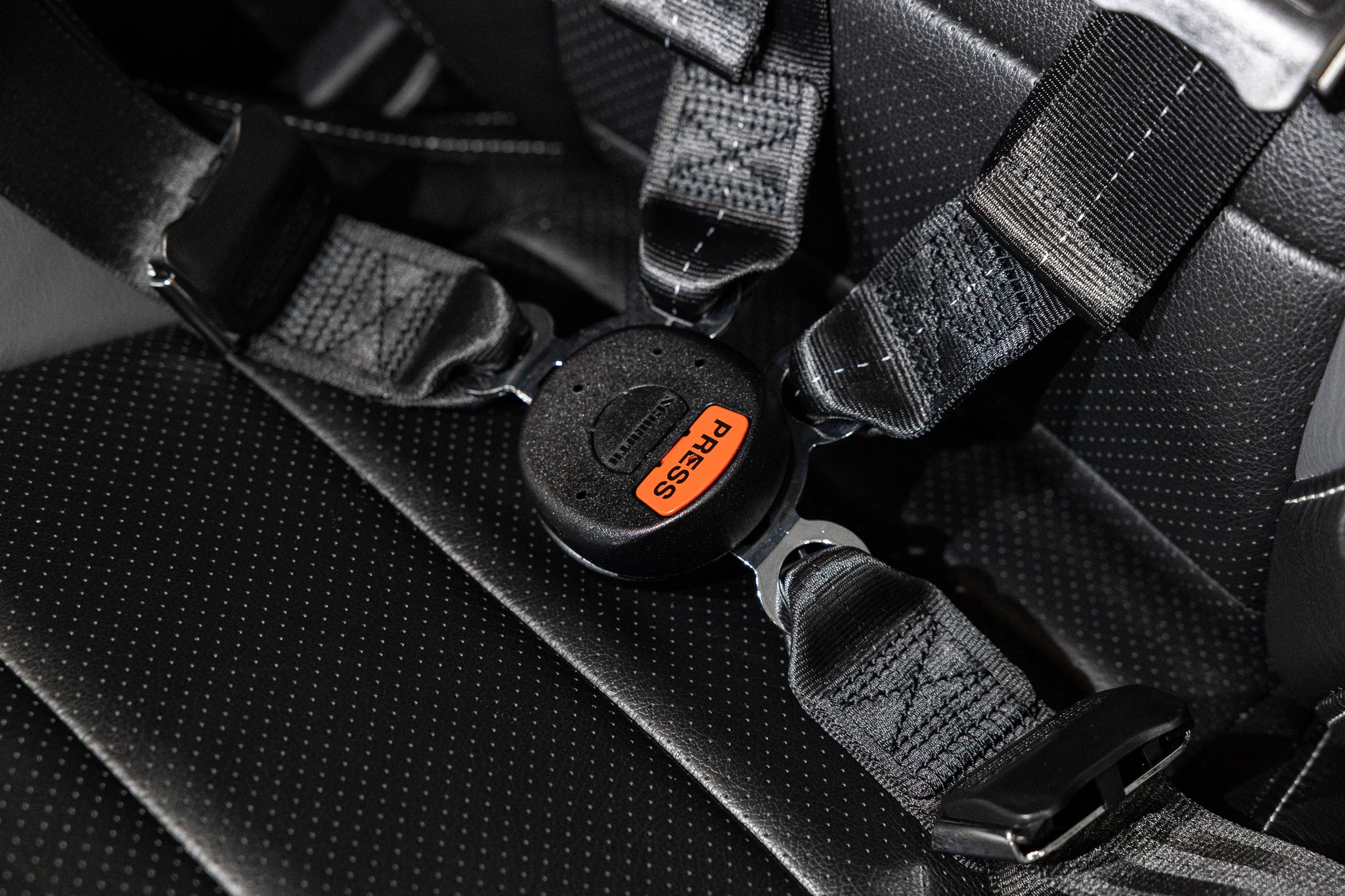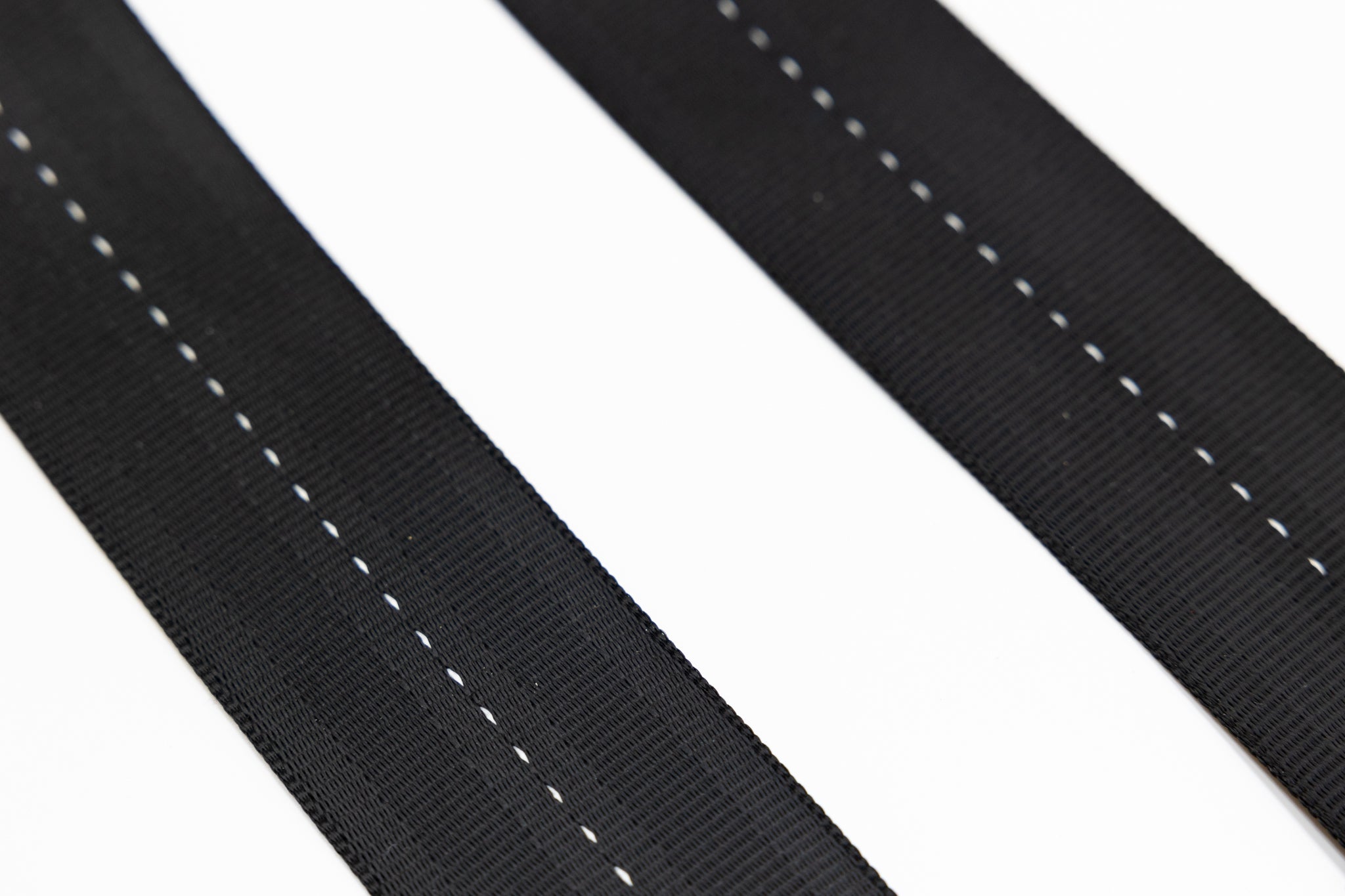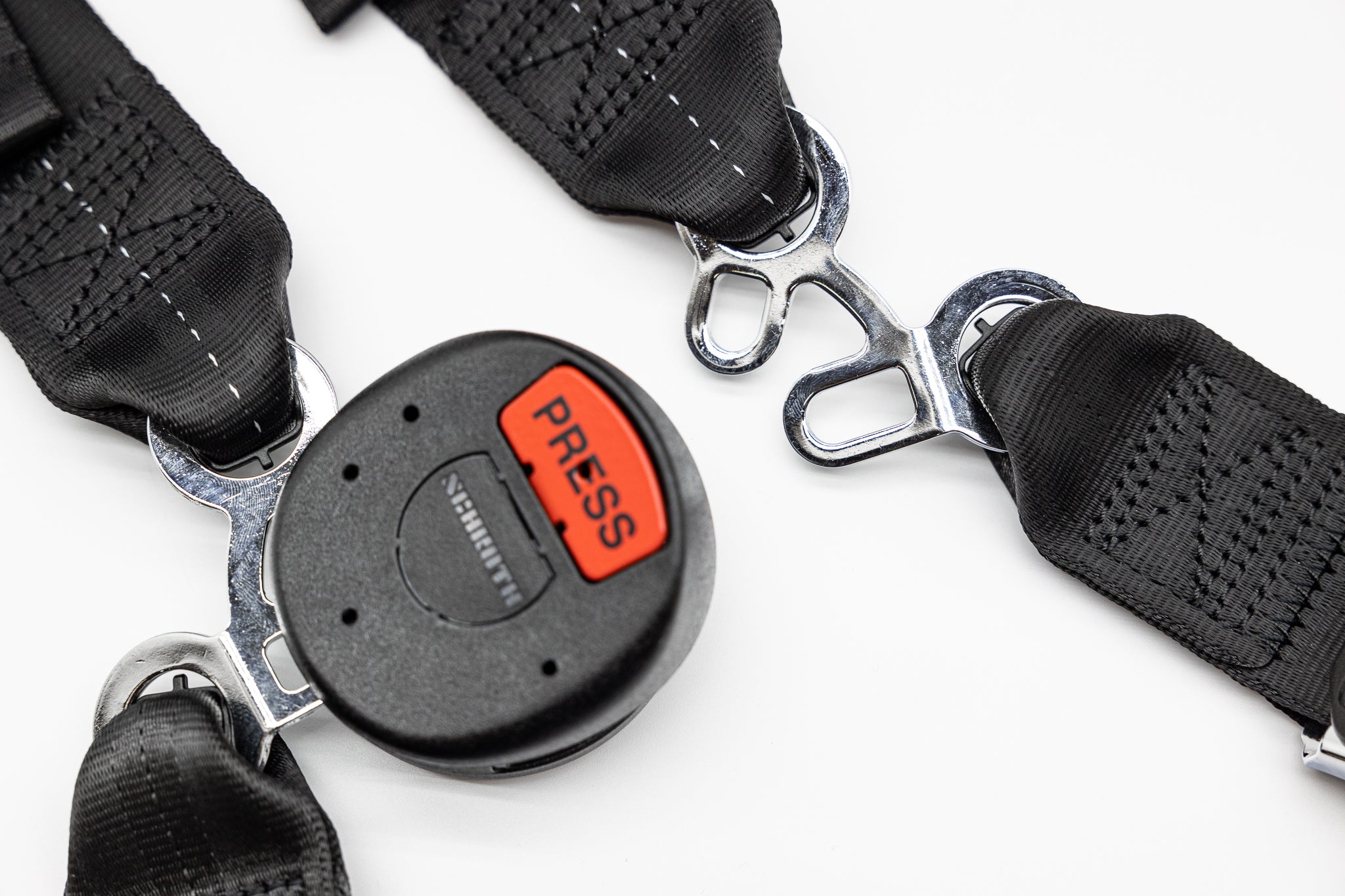 RTR QuickFit Pro Harness (05-24 Mustang - All)
Redefining the Definition of Performance.
RTR QuickFit Pro Harness (05-24 Mustang - All)
Modern Aggressive RTR Styling
The QuickFit Pro Harness from RTR Vehicles by Schroth is the world's first 4-point harness that is designed to be used with a HANS Device in your stock seats! Now, the safety and peace of mind from driving with a HANS device is available to the Driver's School and Open track day participant. The secret behind this revolutionary design is the integration with the vehicle's existing safety system and an innovative geometry, maximizing the effectiveness of the HANS Device. Conventional 4-point restraints do not join at a center Cam Lock; they are sewn to lap belts, leaving them almost 6-8 inches apart. The design of the Quick Fit Pro is such that both shoulder belts angle in towards the Cam Lock, facilitating use with a HANS Device.

Like the Standard Quick Fit Harnesses, the Quick Fit Pro clicks into the car's female seat belt receptacles. This alerts the airbag computer to the fact that someone is in the seat and restrained and takes advantage of the seat belt pre-tensioner. This device ignites a pyrotechnic charge in the event of an accident that will tighten the lap belt. This integration into the factory safety system is an important part of the RTR Vehicles by Schroth Quick Fit Pro harness.

Important Notes About Use
These harnesses are designed for stock seats that have passed a seat back strength test. Quick Fit harnesses are not approved for use with fixed back or aftermarket seats with the following exceptions: The Cobra Nogaro and Recaro Pole Position ABE are approved for use with QuickFIt harnesses in already approved vehicles.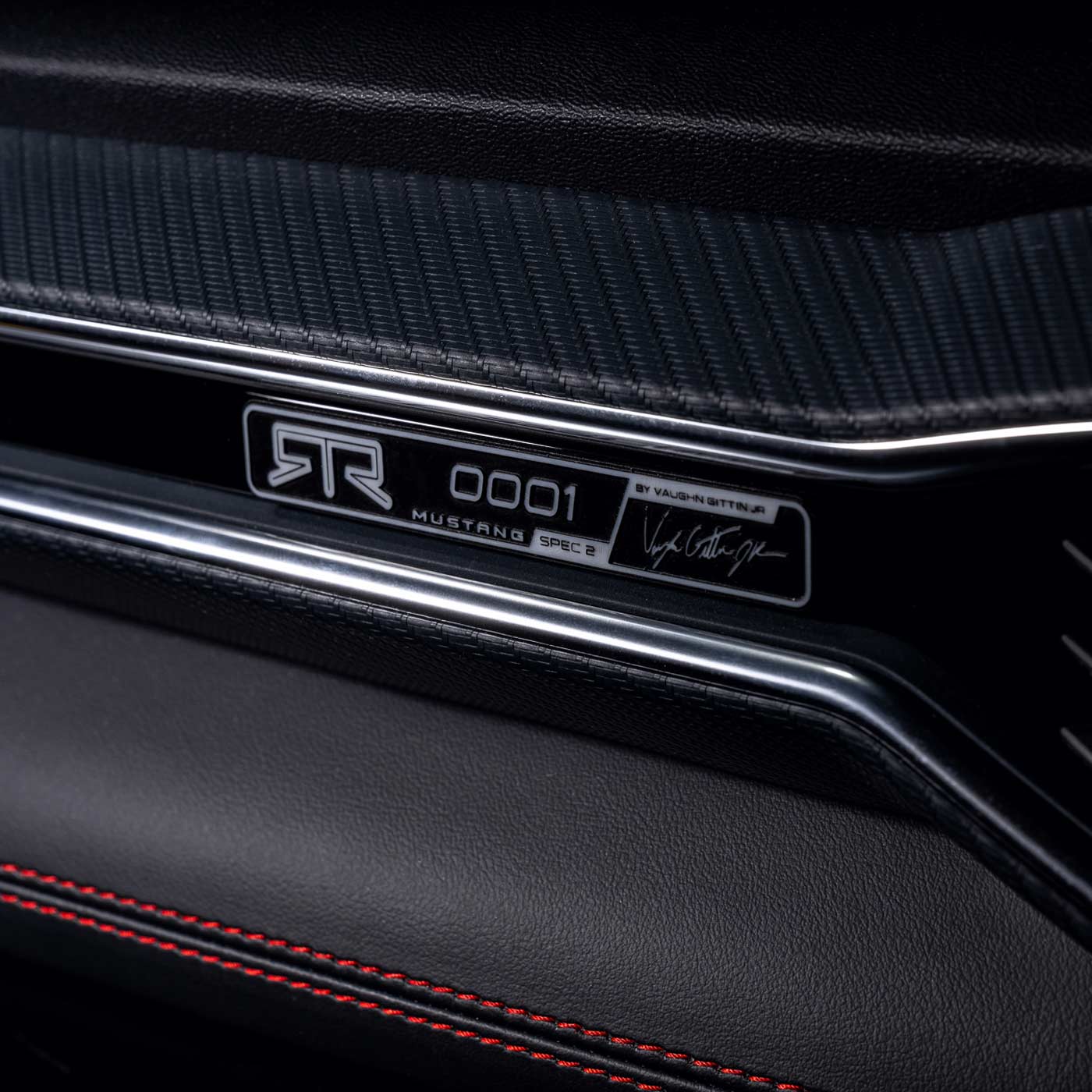 RTR Vehicles
AVAILABLE TO ALL. NOT FOR EVERYONE.
Here at RTR, we live by the phrase "Available to All, Not for Everyone" and we mean it. The team at RTR have designed and built very special parts–for very special enthusiasts–for over 10 years.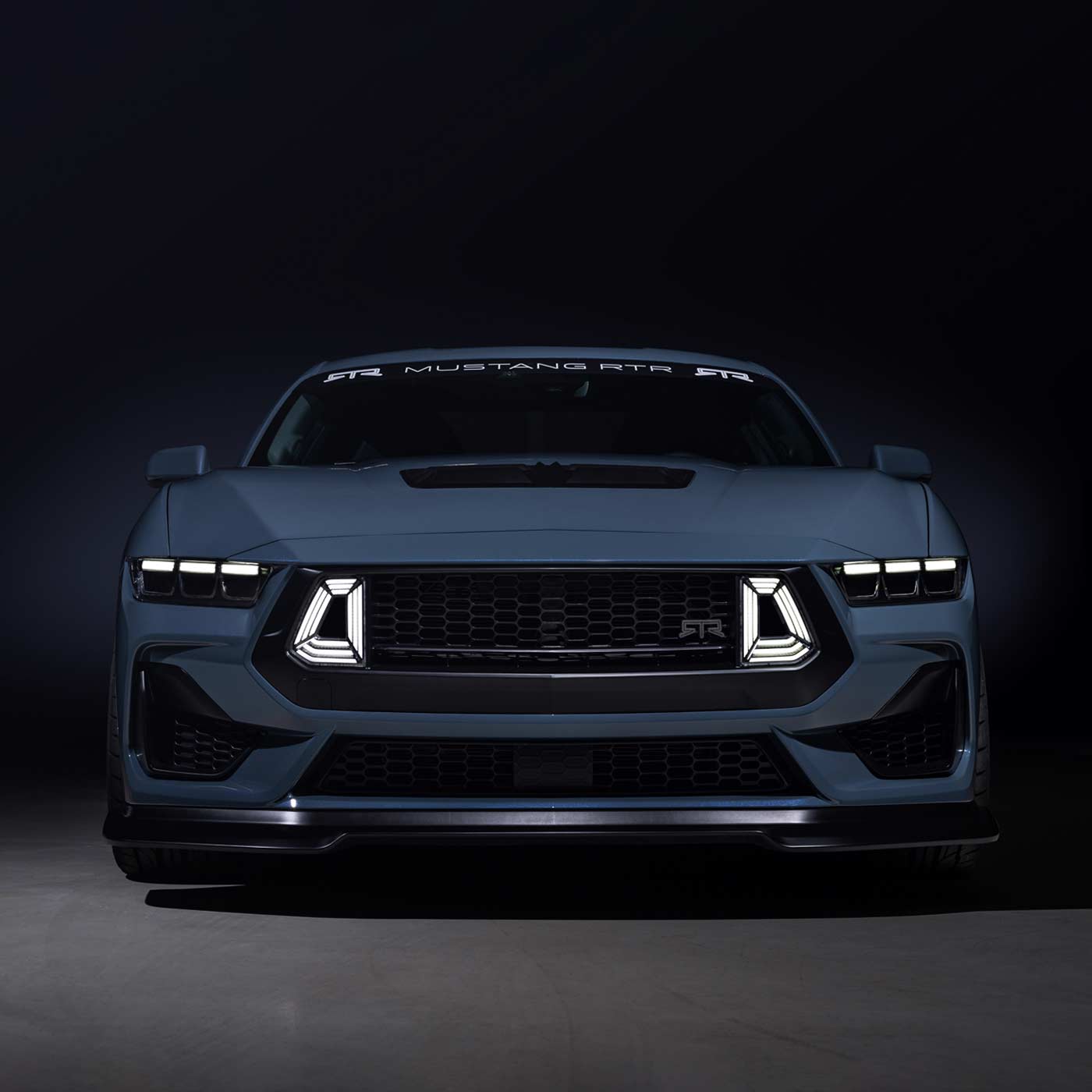 About RTR
REDEFINING THE DEFINITION OF PERFORMANCE.
Since 2010, RTR has worked to redefine the definition of performance, whether you're on the track, drifting, cruising backroads, drag racing, or just daily driving, RTR is about more than just driving–it's about the experience!